ID Cards Maker (Corporate Edition) creates ID cards for students, employees, visitors and other people. Add photo on id cards by browsing path of image or by capturing photo using camera option in software. You can also crop single or multiple images according to your id card design. Software has specialist Gate Pass Mode to design and print visitors ID cards. Program also provides option to add visitors details to the database for maintaining visitors records.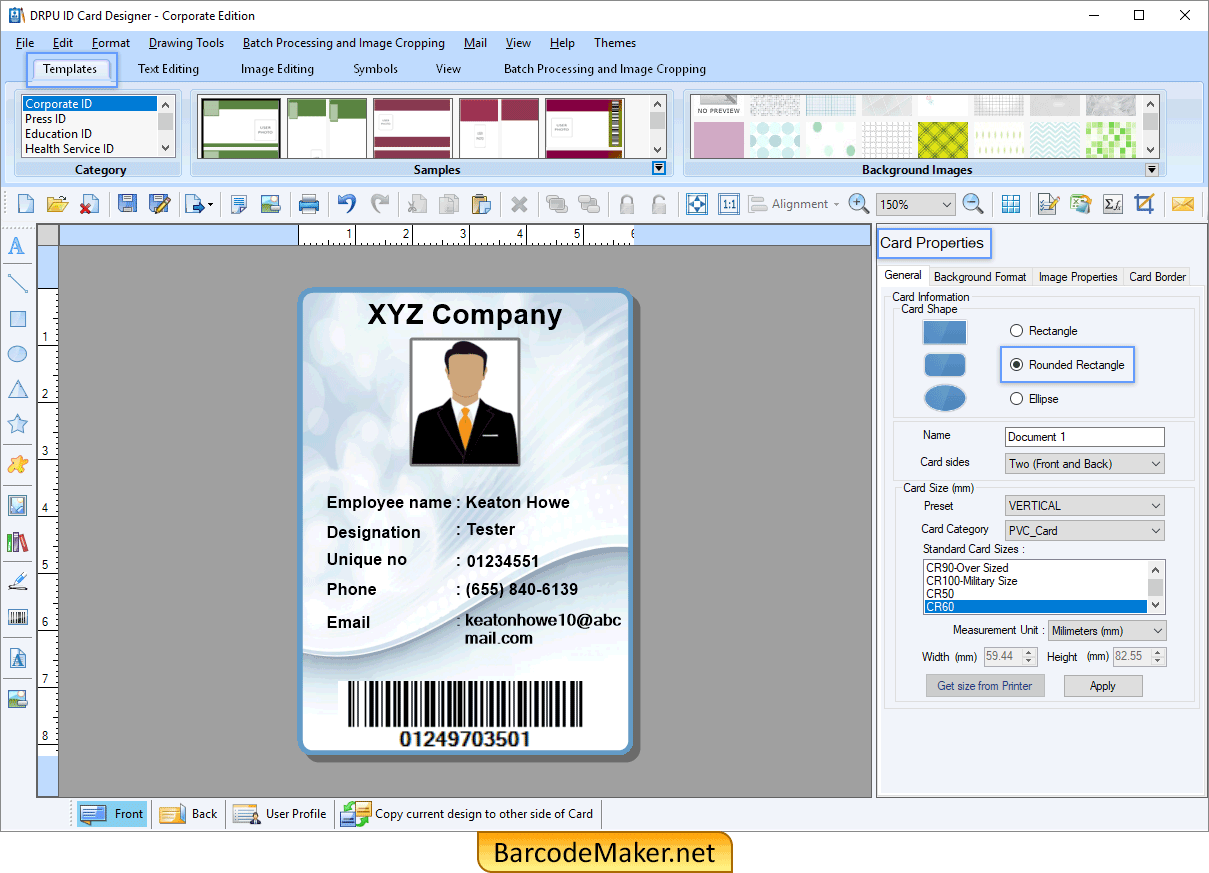 ID Cards Maker (Corporate Edition) More Screenshots>>
Software provides various ID Card Design samples (pre-defined templates) to quickly print id cards. You can create your own ID Card Design using various card designing objects such as line, text, triangle, rectangle, ellipse, browse image, image library, symbols, barcode, watermark, signature and card background.
Software Features:
» Software provides Live Group and Batch Processing Mode to design id cards for group of people using excel file data.
» Offers flexibility to create new ID card or modify an existing card according to your requirement.
» Using batch processing series generating feature you can create bulk number of ID cards with different barcode value and text.
» Flexible print setting option makes it easy to print designed ID cards.
» ID cards of different shapes including rectangle, rounded rectangle and ellipse can be created.
» Send created id cards to single or multiple email IDs using advanced email-settings.
» For future usage you can save designed id card in .idd file format.
» Export or save created ID card as template, as image and as PDF file format.
» You can copy current card design to the other side of id card.