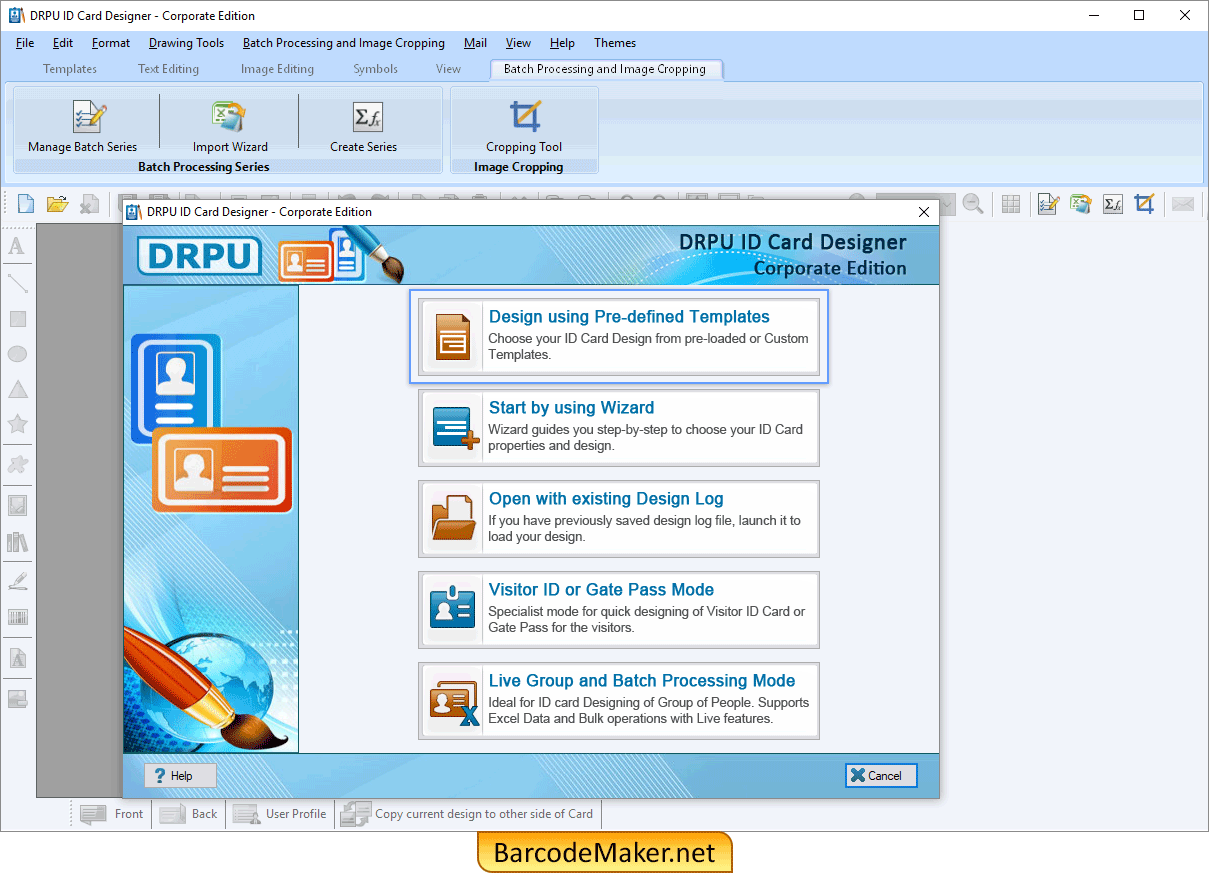 To create identity cards, software has five modes. Select any one mode according to your requirement.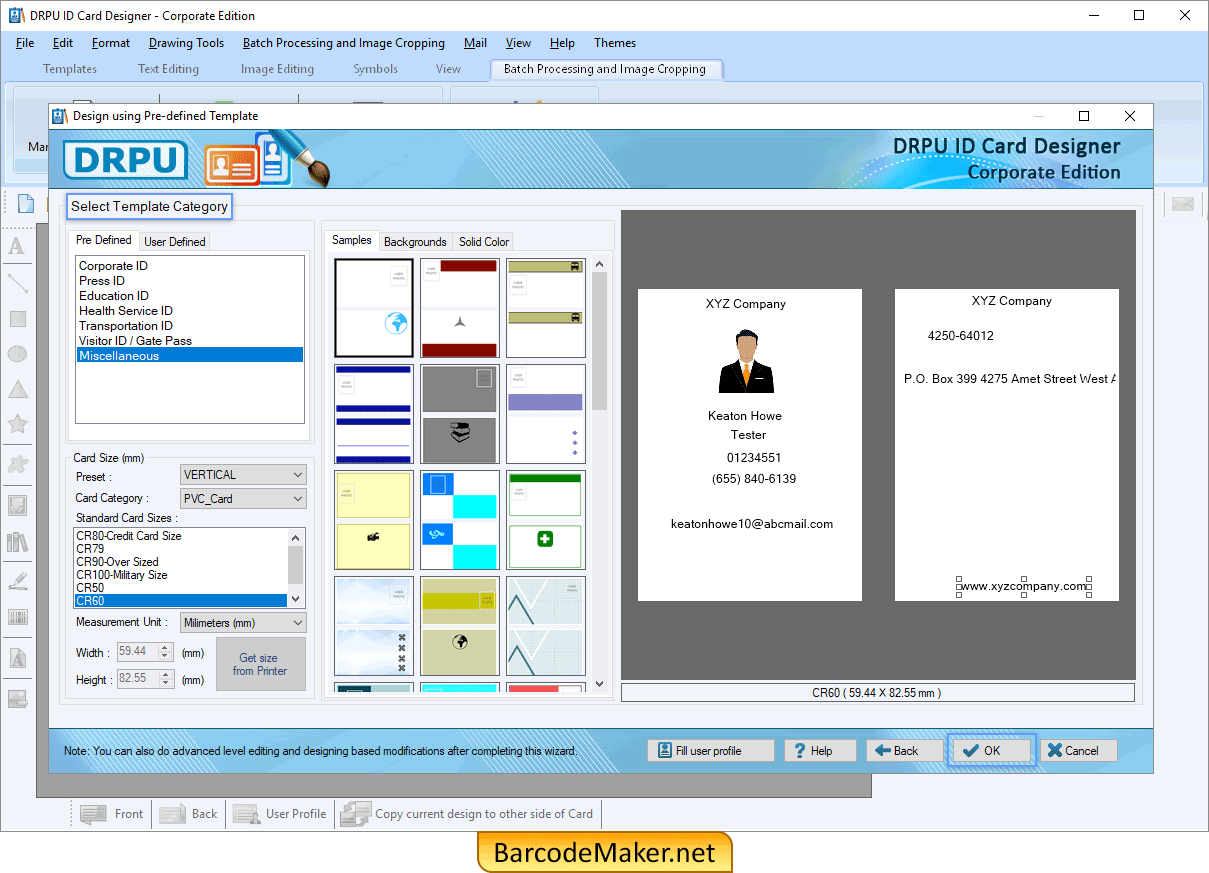 Select Card Background including Solid Color, Gradient, Fill Style and Image. Click on 'Fill user profile' button to fill user profile information.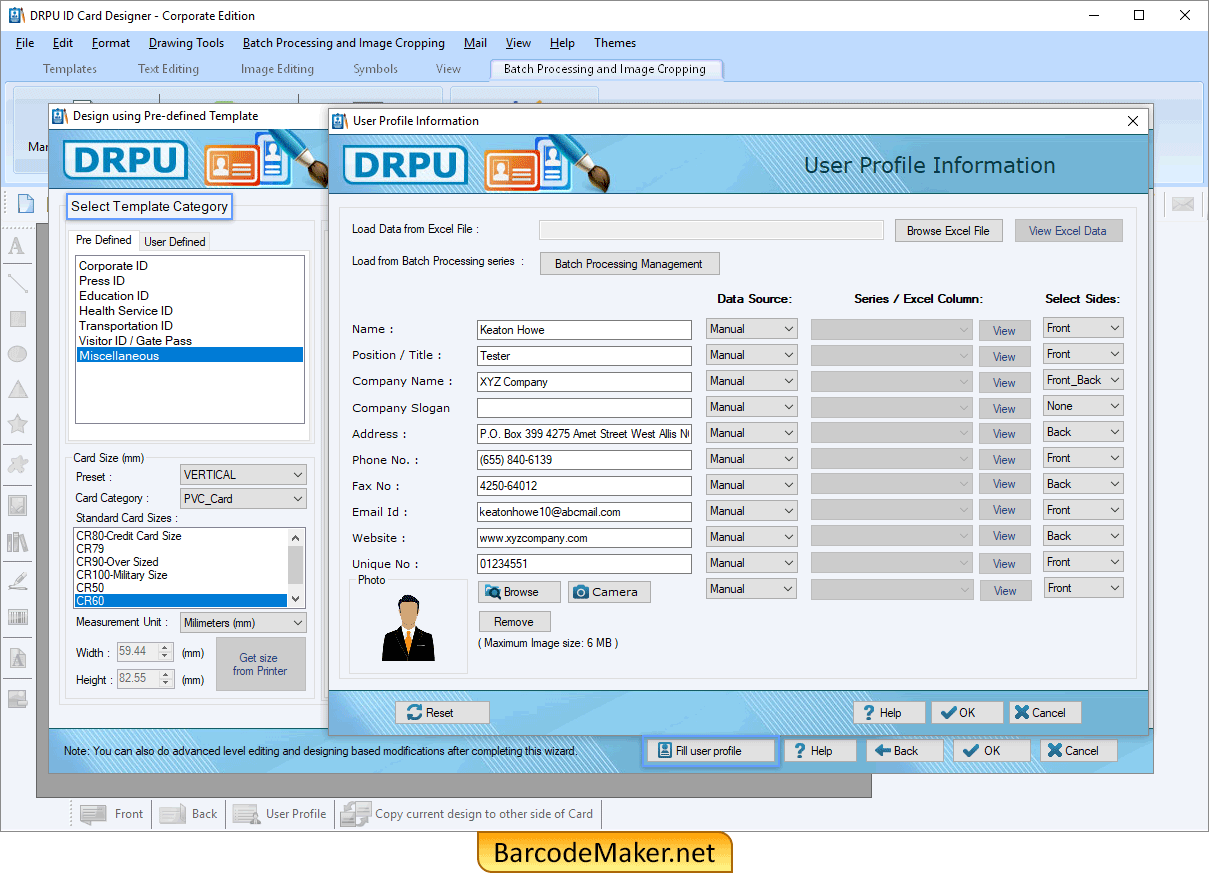 Import excel file of ID Card details to create multiple ID cards. Select Data Source, Series/Excel Column, Select Sides and click OK button.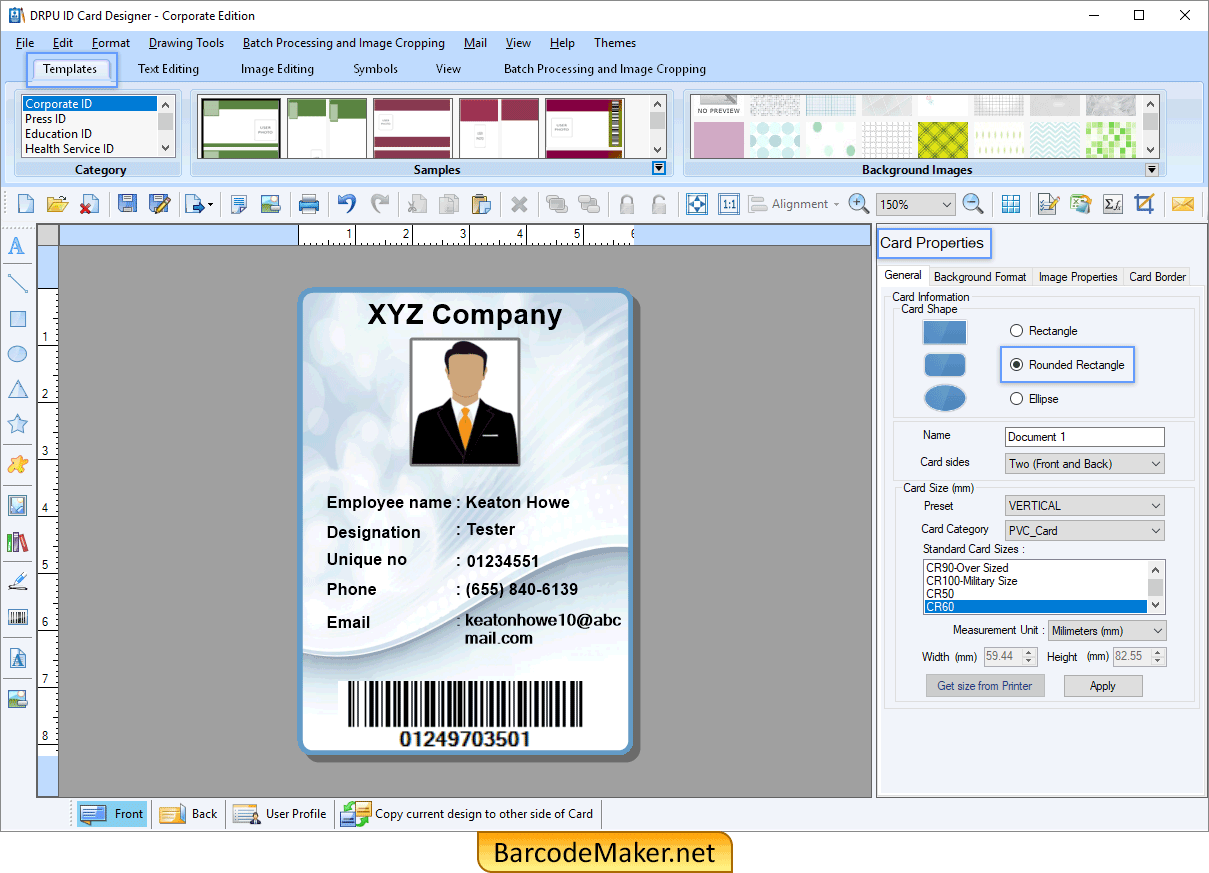 Enter Card Information, Select Card Size, Card Shape and click on Next button.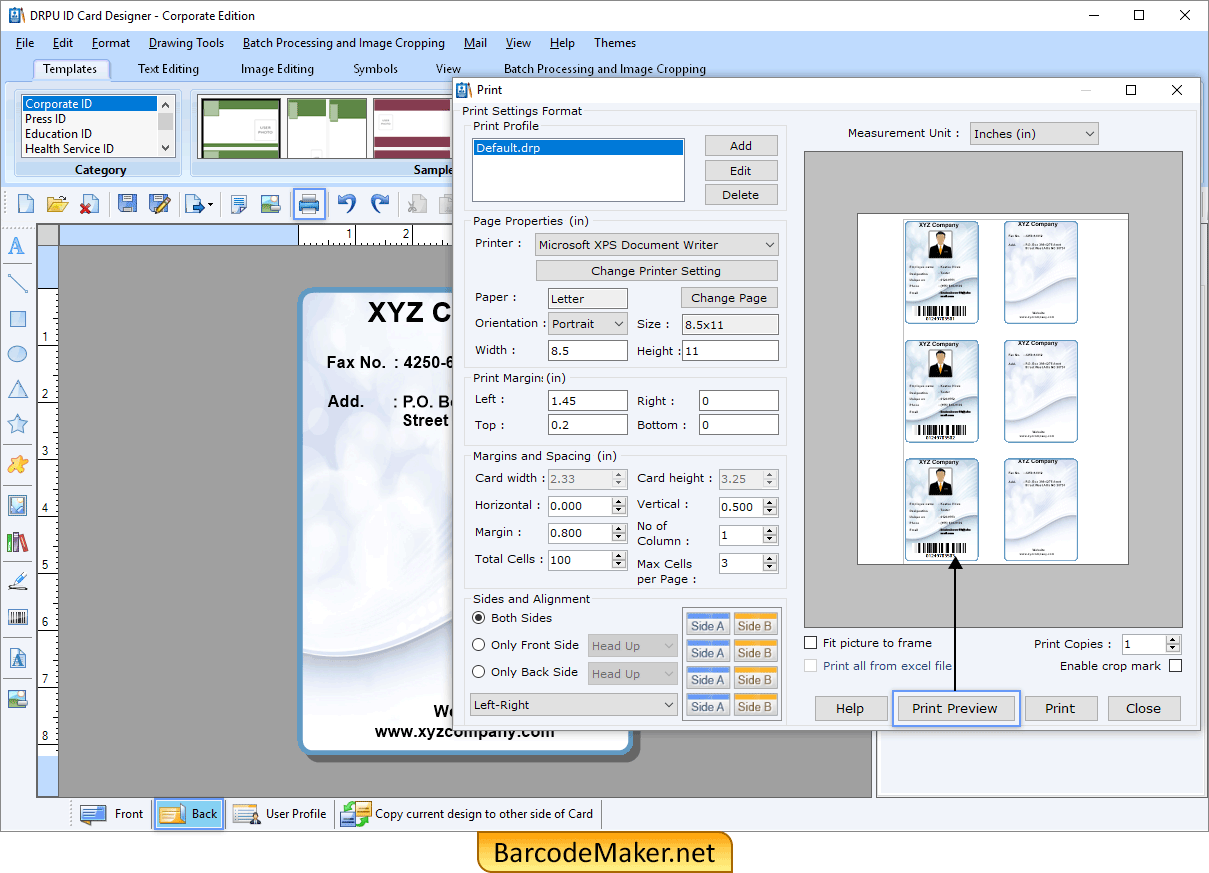 Adjust various print settings and click on Print button to print designed ID cards.