Greeting card is a way to express best wishes and care for friends, family and near ones. But when feelings are yours, then why design a card by someone else or purchase from market. Now you can easily design a customized greeting card of your own by aid of the greeting card maker software and gift your dear ones.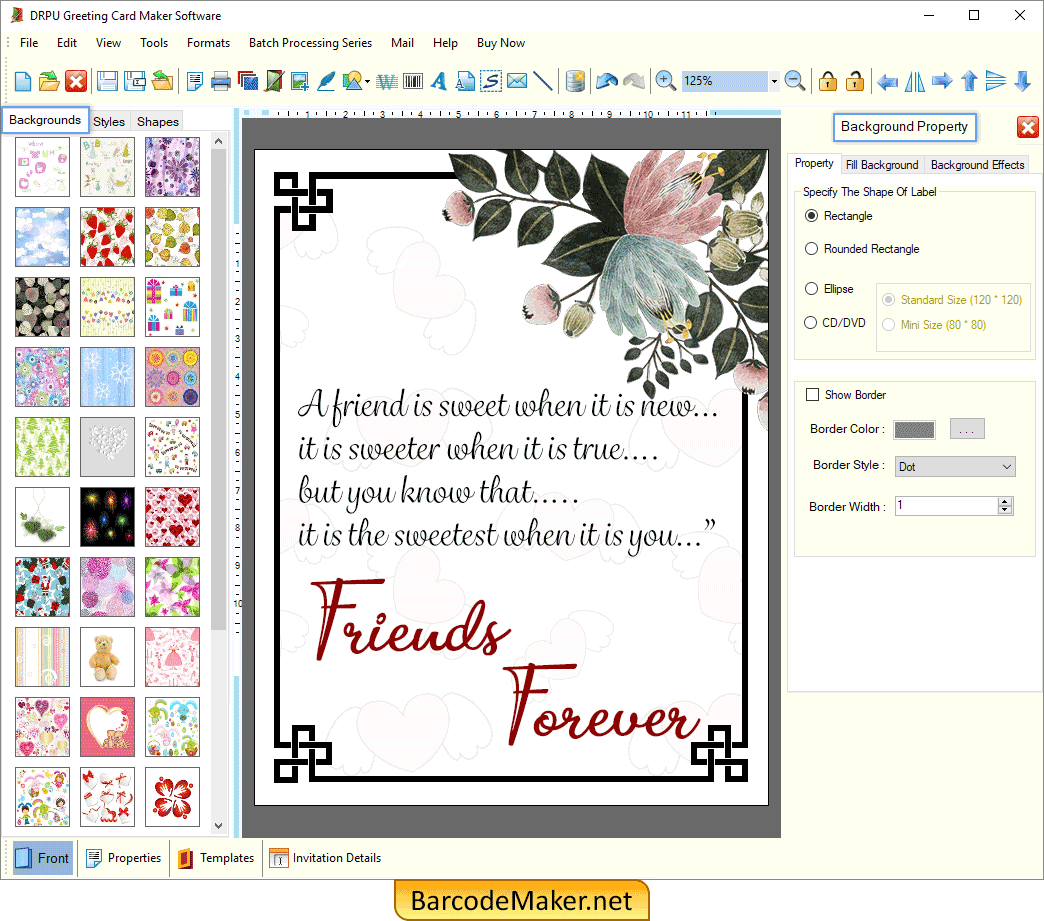 Greeting Card Maker Software More Screenshots >>
Greeting Card Maker Software facilitates users with a simple working interface enclosed with sophisticated image designing objects like pencil, text, line, pictures, star, etc to craft the finest greetings card to welcome any seasonal holidays or Christmas Eve. Add a photo of your choice, text expressing your well wishes, goodwill etc on your greetings card as per requirement. Greeting card maker software offers the facility to manage fonts, colors and images to choose from so as to give the greeting card an expressive outlook that will really be admired and treasured forever.
Software Features:
» Image designing objects creates custom-made cards.
» Append your photo, text as per wish.
» Create new card or alter existing one.
» Offers numerous font, color options setting features.
» Advanced printing options.
» Greeting cards of diverse shapes and sizes can be created.