Manufacturing and warehouse industries barcode generator software having design and print facilities. Barcode label printing software offers printing options along with dynamic print preview functionality for barcode label creation and printing facility.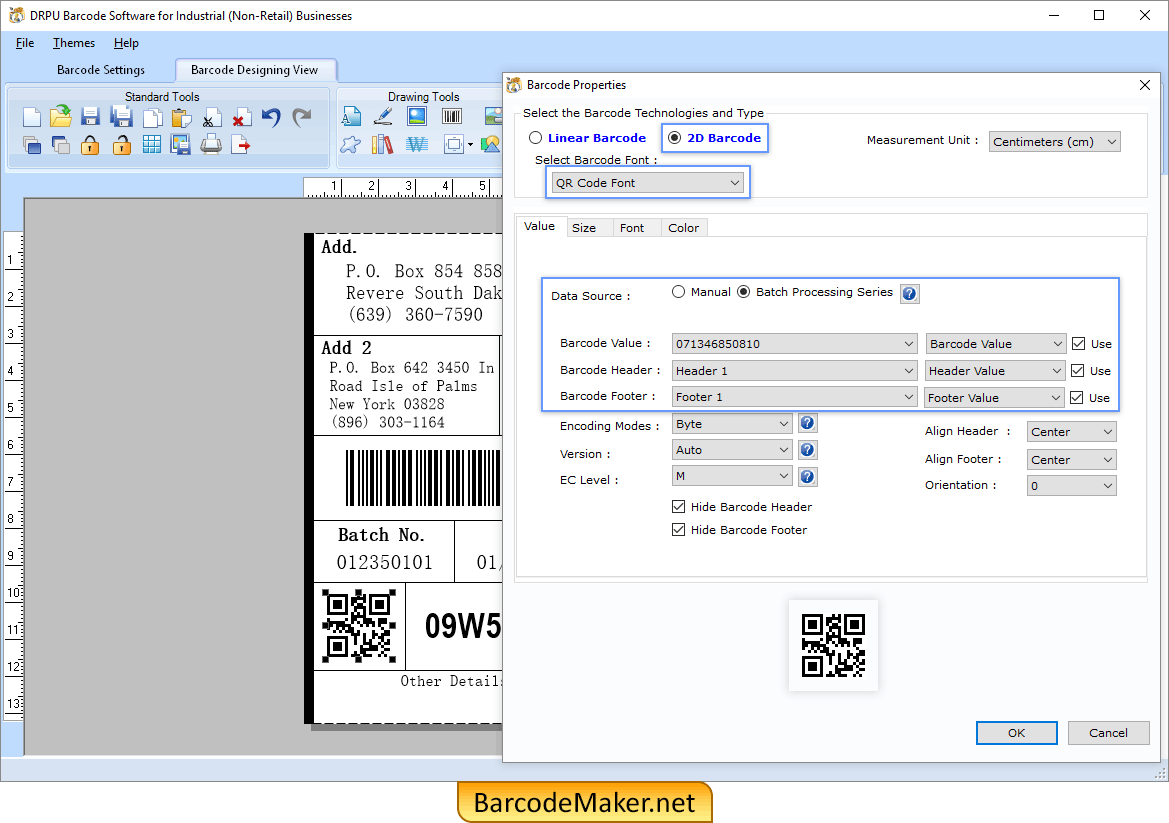 Barcode Maker Software for Industrial More Screenshots >>
Barcode Maker Software for Manufacturing Industry has proved to be an essential tool in accelerating business processes and works in worldwide manufacturer industries and warehouses. Barcode software is specially designed with an attractive bar code designing platform enclosed with image designing tools like Pencil, Text, Line, Picture, Ellipse etc to create manufacturing industry specific barcodes or warehouse barcode labels.
Software Features:
» Software fabricates manufacturing industry or warehouse barcodes using any Linear and 2D barcode fonts.
» Enhanced print settings offers wide range of printing facilities.
» Multi copies of the same barcode label can be printed on a single paper.
» Advanced font, color and barcode settings assist in creating bulk barcodes.
» Generate barcode labels having options to specify barcode value, barcode header and footer details.
» Provides option to save the created barcode image in any of the popularly used file formats like PNG, BMP, TIFF, EXIF, JPEG, and many more.