Barcode Maker Software – Corporate Edition create barcode images in linear and 2D barcode fonts standards. Barcode Maker allows you to edit barcode header, barcode footer and barcode value of your barcode images. Software generate barcode list using Random, Sequential and Constant value series option.
Barcode Maker Software generate barcode label and print directly with any Printers accordingly. Barcode Maker has inbuilt email settings to send designed barcode via email. Corporate Edition of Barcode Maker software allows to print barcode labels in user defined printing layout or predefined label templates including Ace Label, A-ONE , APLI, Avery A4 , Avery US Letter, Compu Label, Formtec, Herlitz PBS AG, Herma, Hisago, Lorenz Bell, May + Spies, MACtac Starliner Label, Office Depot, Sigel GmbH, TANEX, Tico, Tower and Unistat.
Are you new to barcode software? Barcode Maker Software - Corporate Edition available with step-by-step examples to make barcodes images for different label products in quick and easy manner!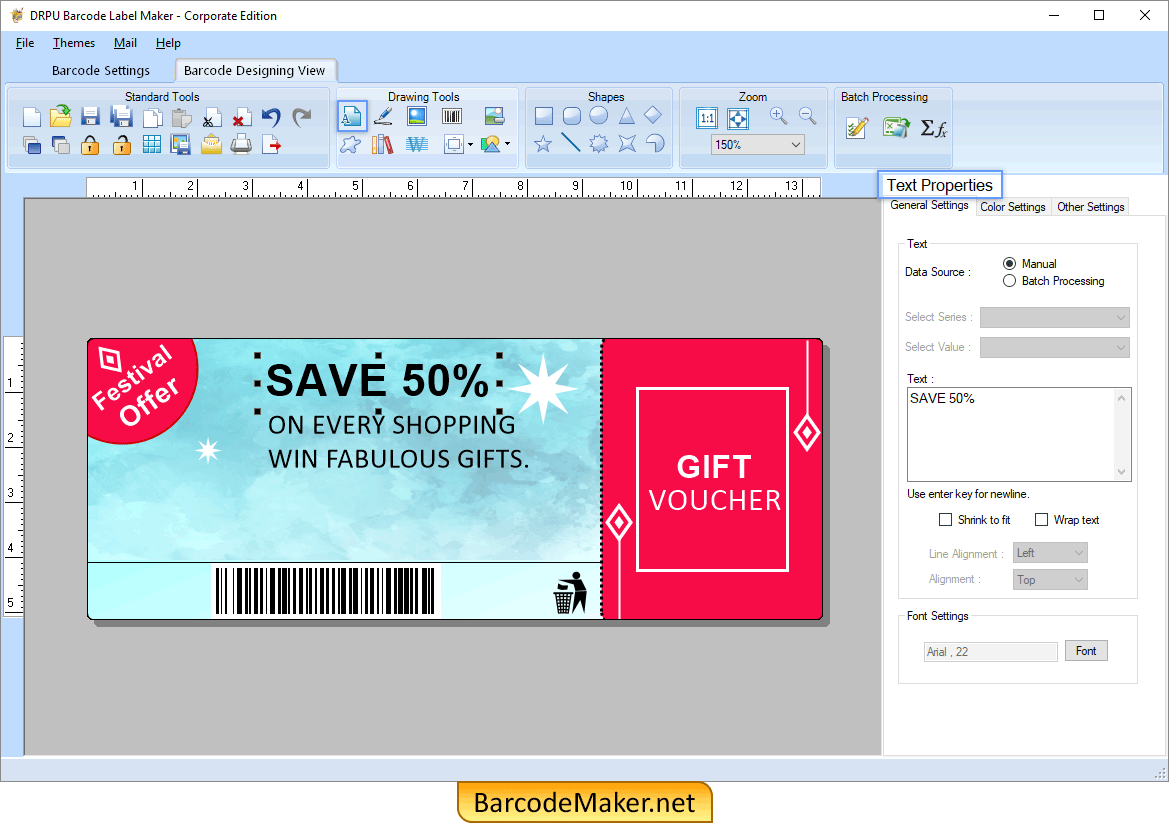 Barcode Maker - Corporate Edition More Screenshots >>
Software Features:
» Create barcodes to be saved in distinct image file formats such as JPEG, TIFF, Bitmap, PNG, WMF, EMF, EXIF and GIF.
» Create barcode in any linear and 2D barcode type as UPC, EAN, ISBN, code 39 etc.
» Print barcodes in predefined label templates as Apli, Avery A4, A-one, etc.
» In-built email settings to send designed barcode via email.
» Save custom settings as per user preference for better barcode implementation with same barcode settings.
» Supports 26+ linear barcode fonts to design barcode images.