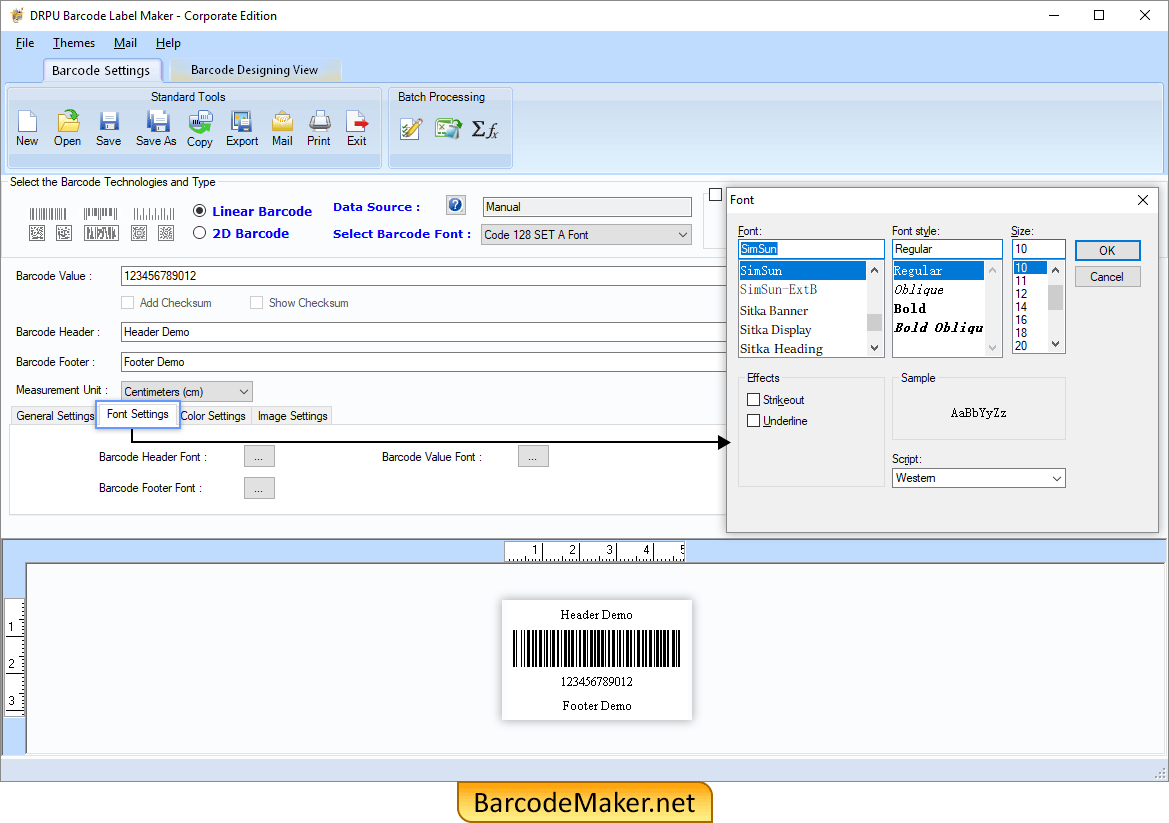 For demonstration, we select Linear Barcode then enter the Barcode Value, Barcode Header and Barcode Footer. Click on Font Settings to change Font, Font Style and Size.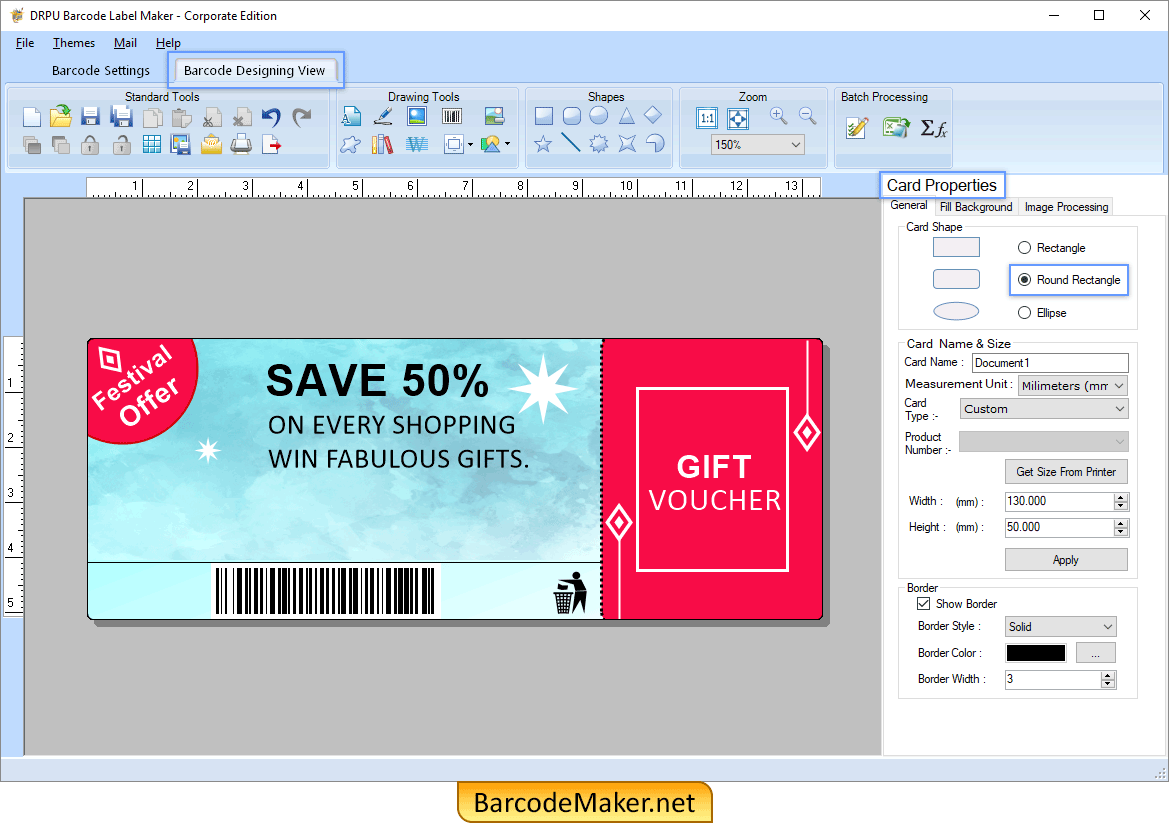 Change the Card Shape (Rectangle, Round Rectangle, Ellipse), Card Name & Size and border in Card Properties.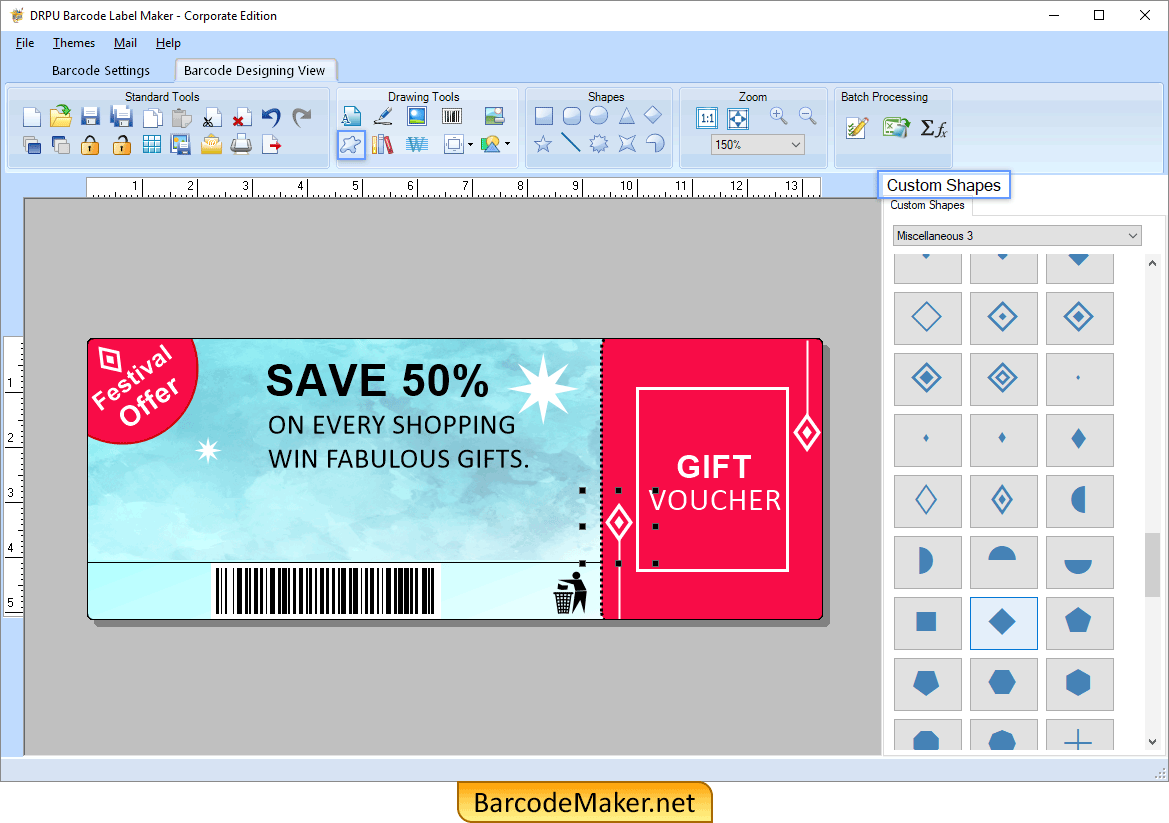 In Barcode Designing View, add Custom Shapes on your card as shown in fig.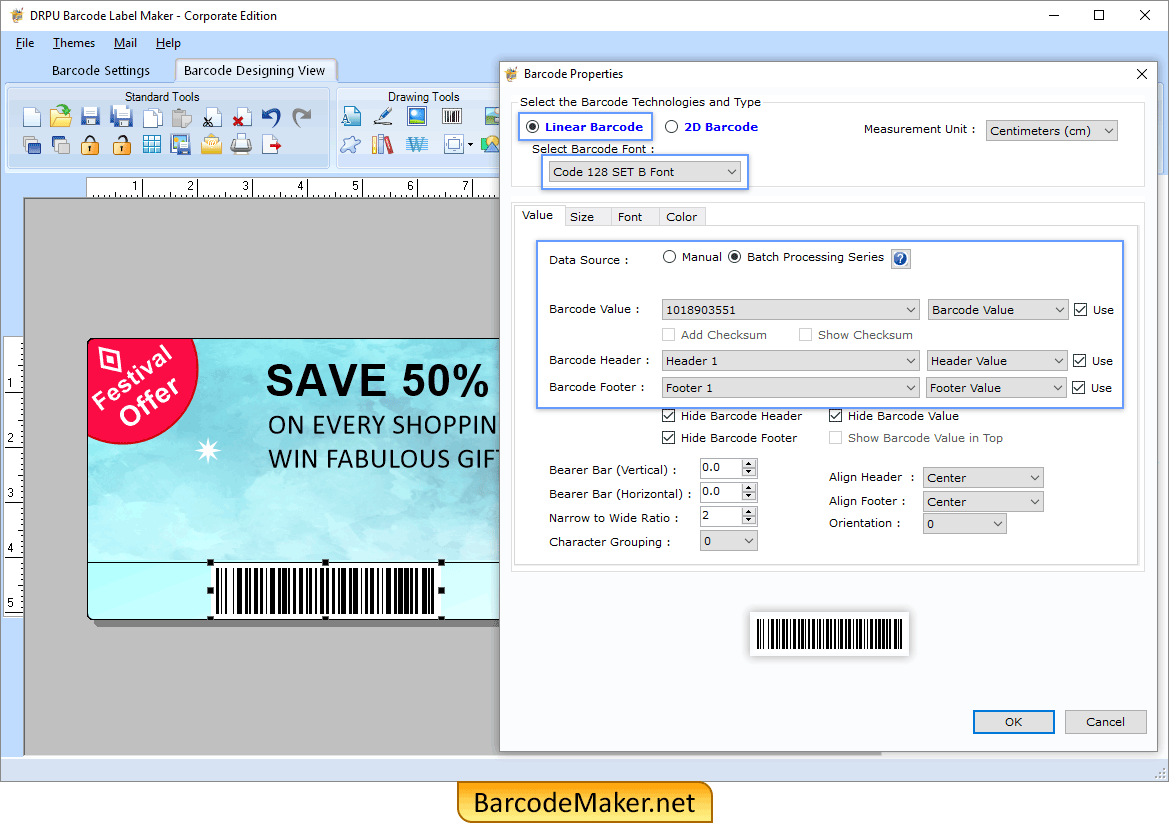 Double click on barcode to work on it's properties. Select Barcode Technologies and Type, Barcode Font then set the alignment and click OK.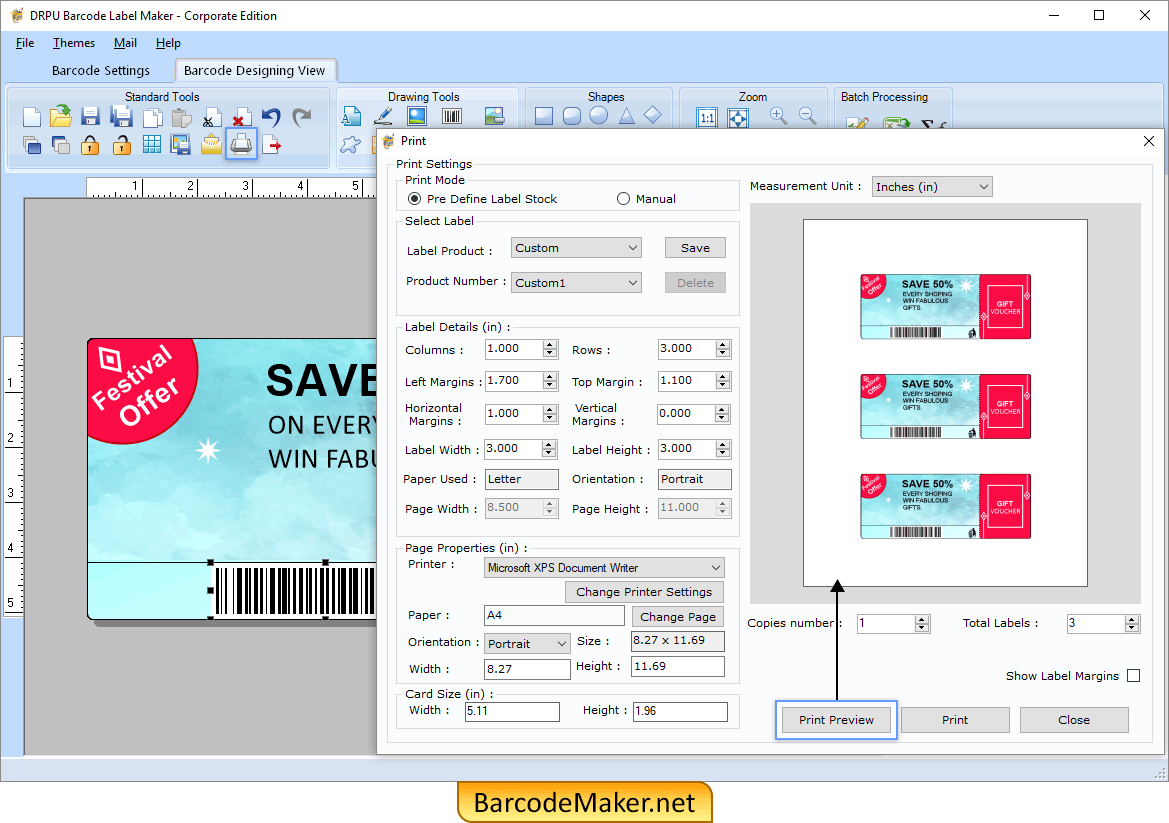 To print your designed barcode labels, select barcode print mode as per your requirements.