Wedding Card Maker Software

Wedding card is one of the most precious part of wedding preparations. We provide wedding card maker software to create attractive invitation cards of any shape, size and color according to your need.
Wedding card making program provides wide-variety of templates and images to create customized invitation cards. Wedding card maker software is developed with batch processing series feature to create multiple copies of wedding card with different barcode and text value.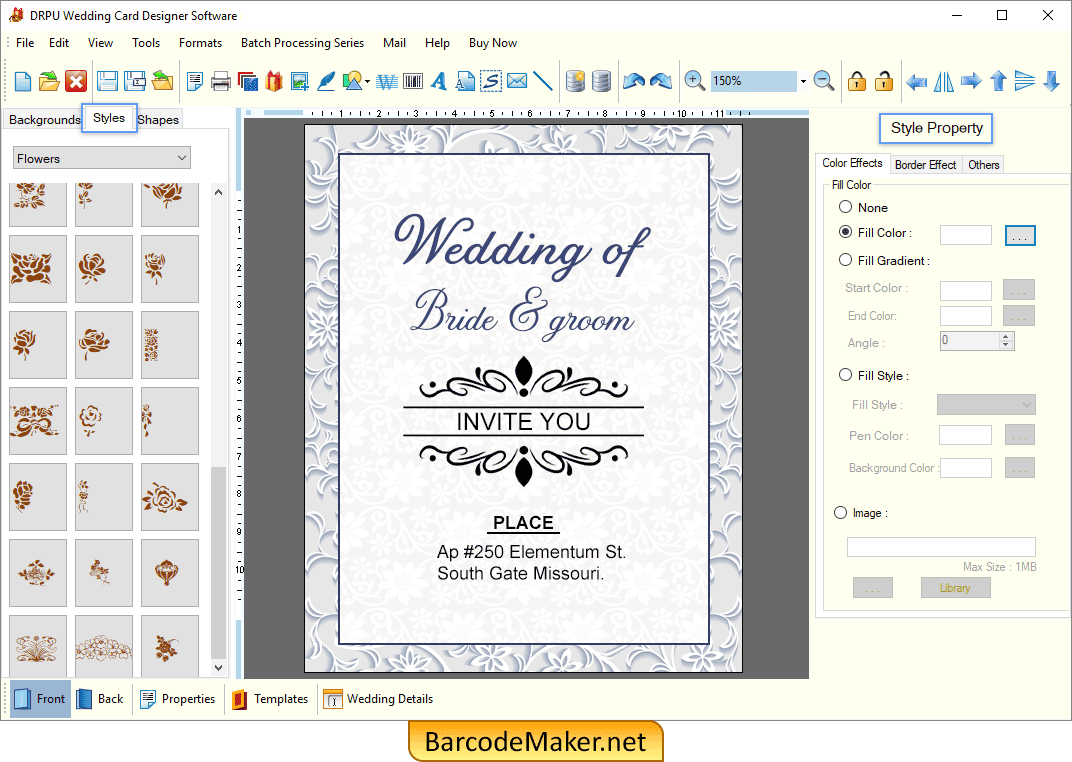 Wedding Card Maker Software More Screenshots >>
Software Features:
» Designs wedding cards in different shapes.
» Provides inbuilt designing tools.
» Sends designed invitation cards via email.
» Creates bulk numbers of invitation cards.
» Provides inbuilt printing setting .
» Creates invitation card using templates.