Barcode Maker Software - Standard

Barcode label maker software is featured with a straightforward method to craft barcodes using major Linear and 2D barcode fonts. Barcode generator software presents series generating option to build bulk of barcode labels for commercial purposes.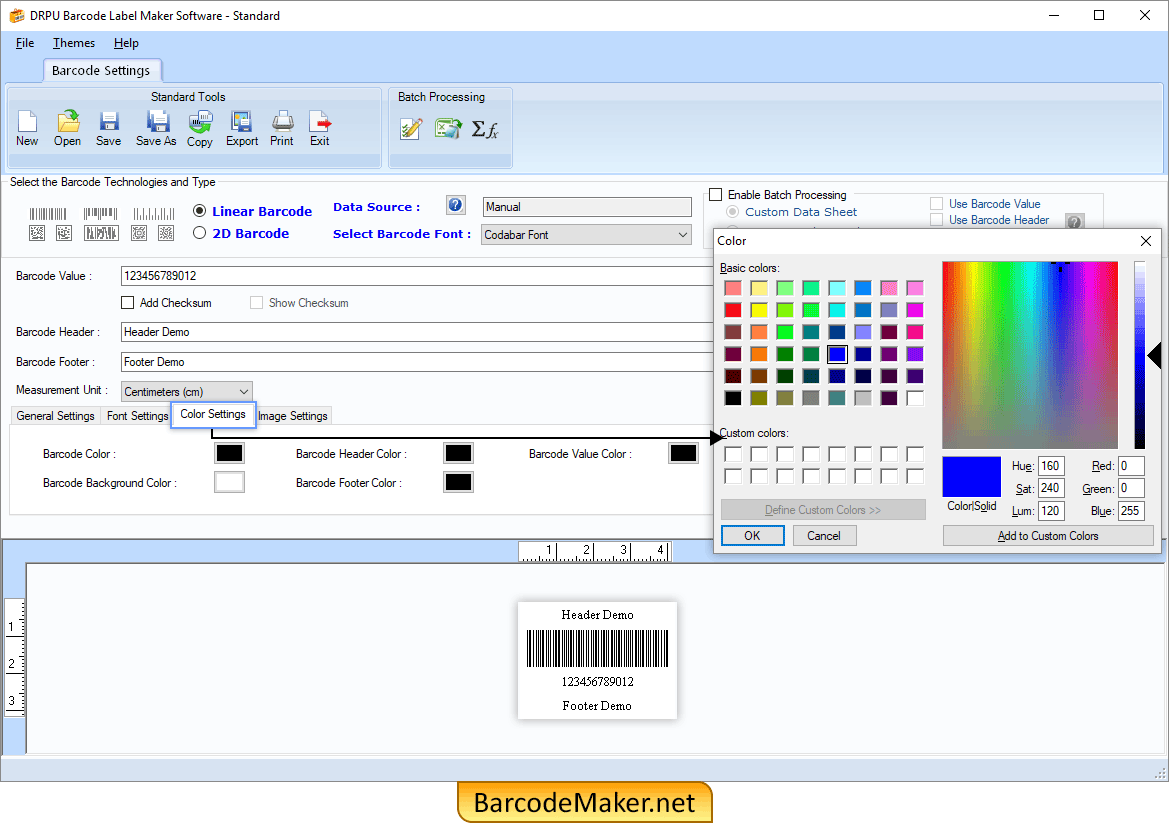 Barcode Maker Software - Standard More Screenshots >>
Barcode Maker Software - Standard is facilitated with customizable font, color and image setting features to create barcodes, asset tags, price markers, coupons, vouchers etc. Barcode generator software is structured to design barcode for all small to large scale organizations including Retail Sectors, Manufacturing and Shipping industry, Telecom Industry, Logistics, Warehouses etc.
Software Features:
» Creates barcode labels using Linear and 2D barcode font standards.
» Provides barcode label printing solution.
» Prints barcode labels using general and barcode printers.
» Software supports to work well with all major barcode printers and scanners.
» Create multiple barcodes for commercial usage.
» Save created barcode on PC for future use.