With today's latest technology ID card maker software, you don't need to hire any IT professionals to craft your style of ID cards relevant to the type of the service for which you want. Company ID cards, student ID cards, faculty ID cards, corporate ID cards, etc can readily be fabricated by aid of the software's advance ID card designing platform and get them printed accordingly for use in various private or business usage.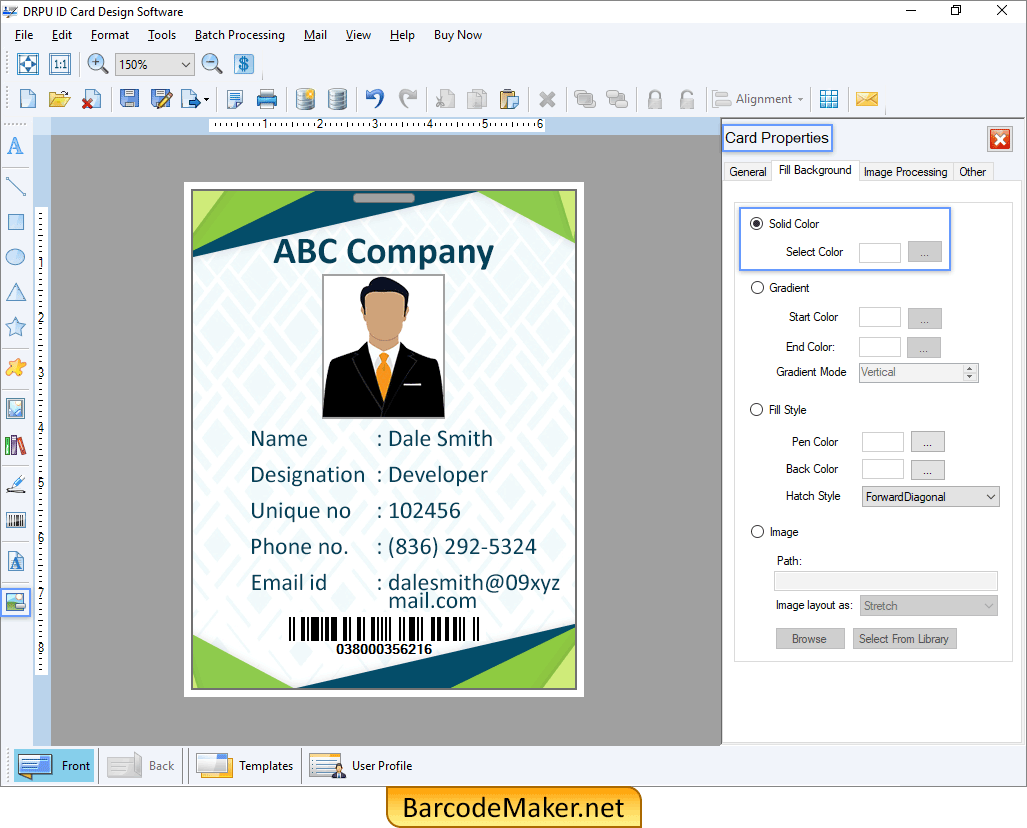 ID Card Maker Software More Screenshots>>
By using the ID card maker software, now you can easily give your identity the perfect customized look by aid of ID card maker and designer platform. Software offers the flexibility to create series of ID cards as per usage by just altering the barcode value and text. Business or private ID cards can be created by using image designing objects like pencil, text, barcode, picture, arc, rectangle, ellipse etc.
Software Features:
» Software interface allows any category of user to implement the product.
» Offers flexibility to create new ID card or modify an existing card as desired.
» Bulk number of ID cards can be created by just altering the barcode value and text.
» Flexible print setting option makes it easy to print the desired ID cards.
» ID cards of diverse shapes like rectangle, rounded rectangle, ellipse etc can be created.
» No expert guidance is required to implement the software.