Barcode Maker Software for Healthcare Industry is mainly designed to relieve doctors and medical professionals from the usual time consumed managing complex patient's records, medicinal products details etc. Company provides facility to evaluate bar code software functionalities by getting the barcode generator download program to take better purchase decisions.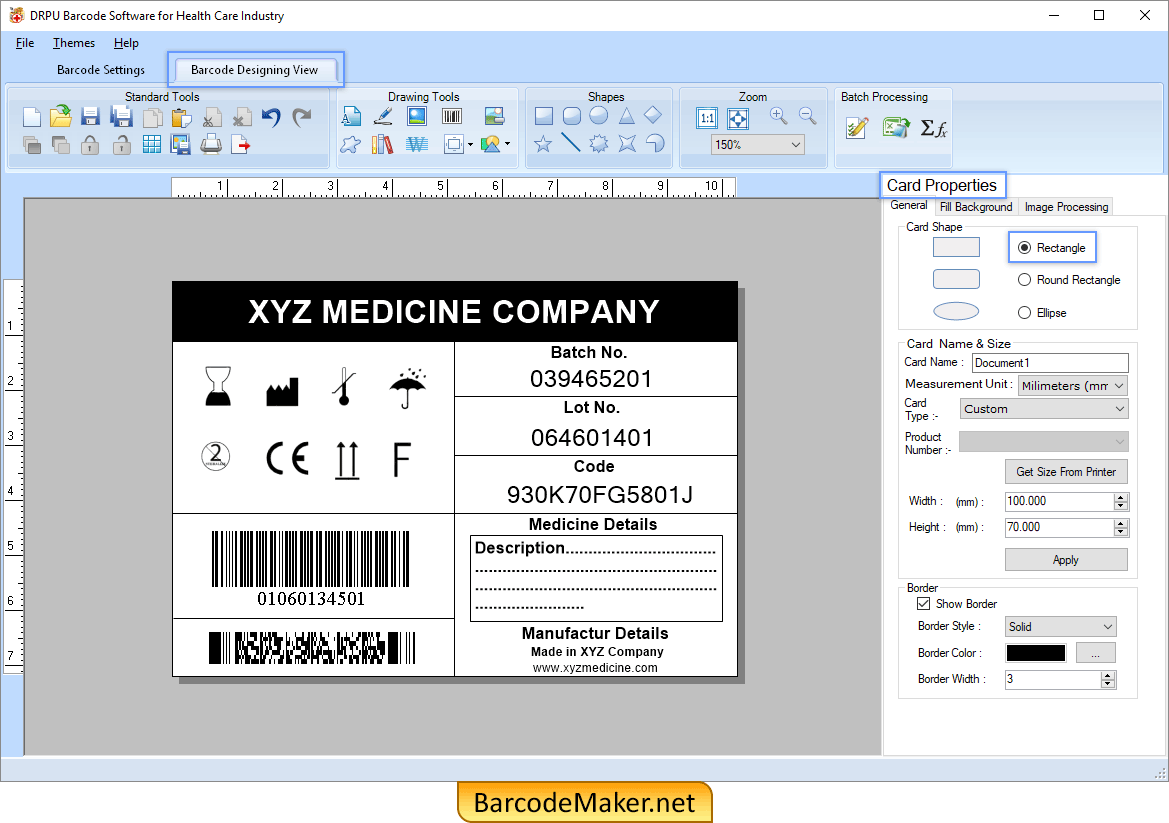 Barcode Maker Software for Healthcare More Screenshots >>
Healthcare centers and nursing homes to an extent depend upon barcode label maker software to craft the finest healthcare or pharmaceutical barcodes using any of the major Linear and 2D barcode fonts. Barcode maker software create healthcare tags, stickers, barcode labels for simply labeling healthcare tools, medicines, equipments, patient's case sheets etc.
Software Features:
» Barcode generator software creates pharma barcodes using popular Linear and 2D fonts.
» Easily save medical barcode images in any of the popular file formats like JPG, JPEG, BMP, PNG, GIF, TIFF etc.
» Barcode label printing software offers wide variety of printing facilities.
» Provides option to copy barcode images and use in integration with MS-Paint, MS-Word, etc.
» Offers easily modifiable advance color settings to create healthcare barcodes.
» Generates barcode labels with option to specify Barcode Value, Barcode Header and Footer.