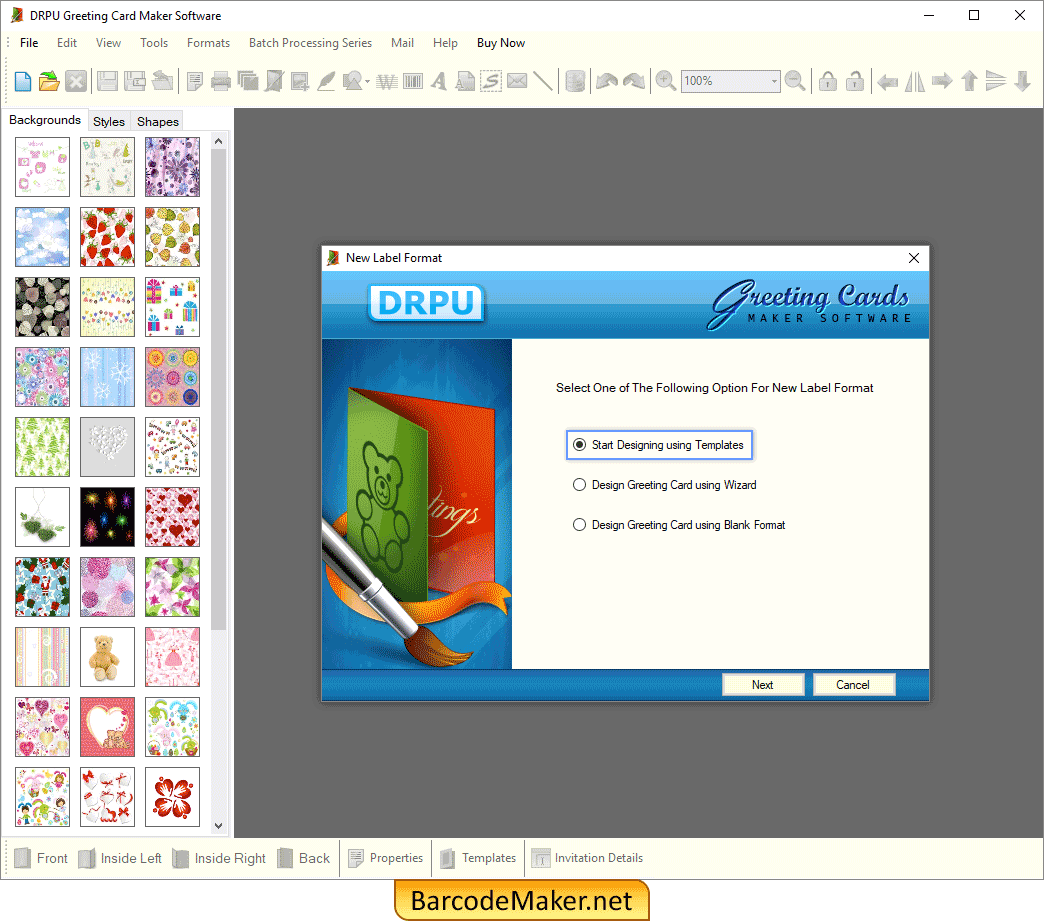 Enable "Start Designing Using Templates" to create greeting cards using inbuilt templates.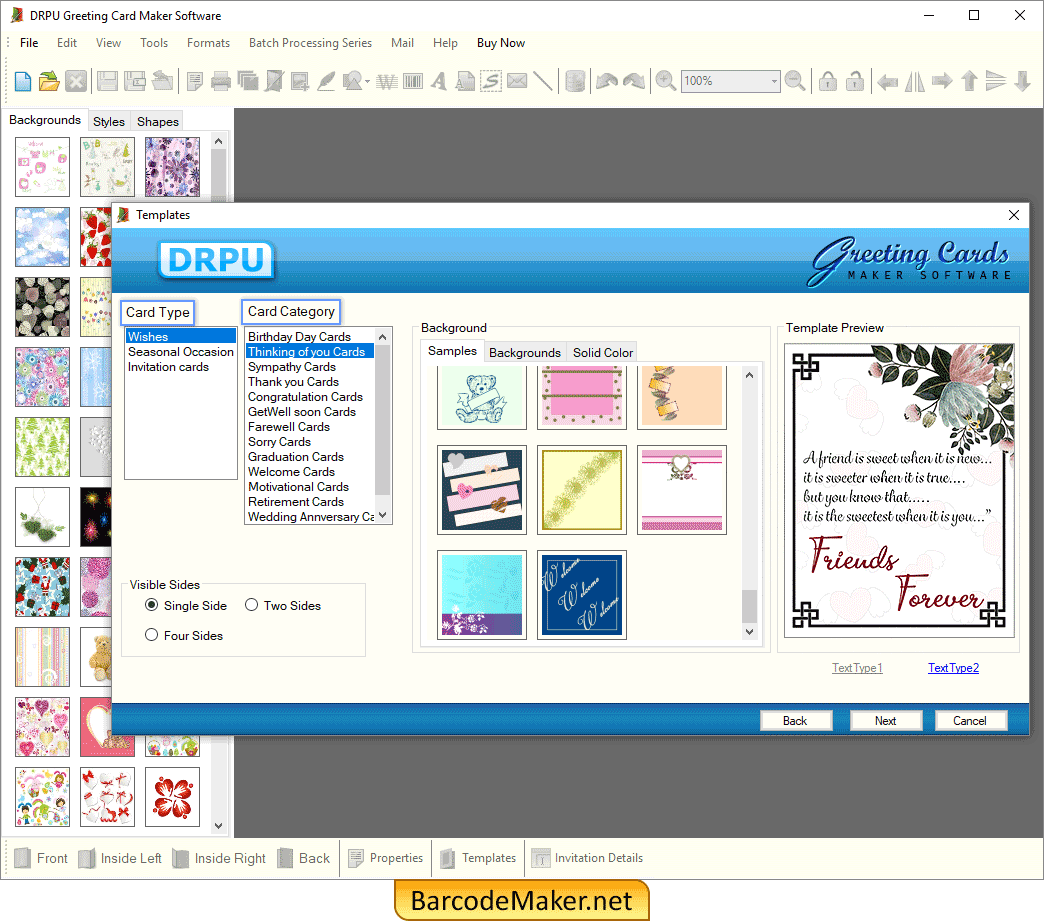 Select "Card Type" and "Card Category" and click on "Next" Button.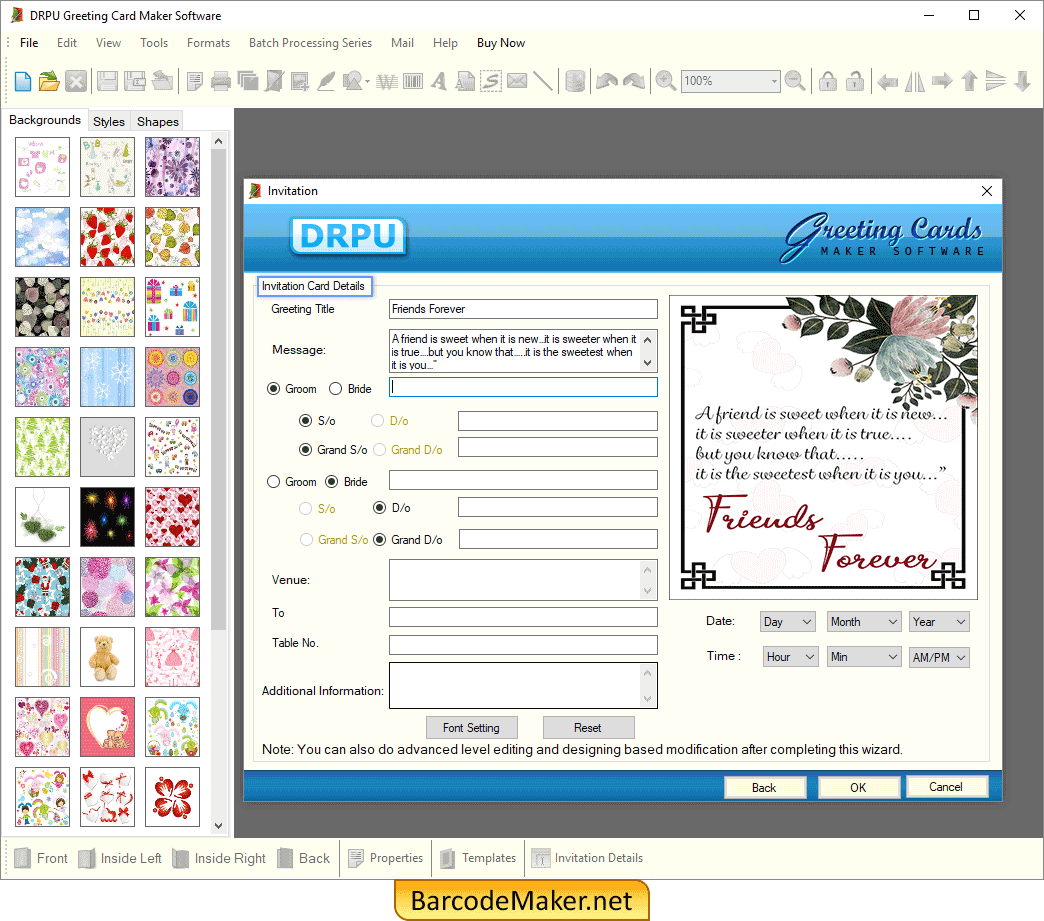 Enter the Invitation Card Details (like Greeting Title, Message, Venue) then click OK.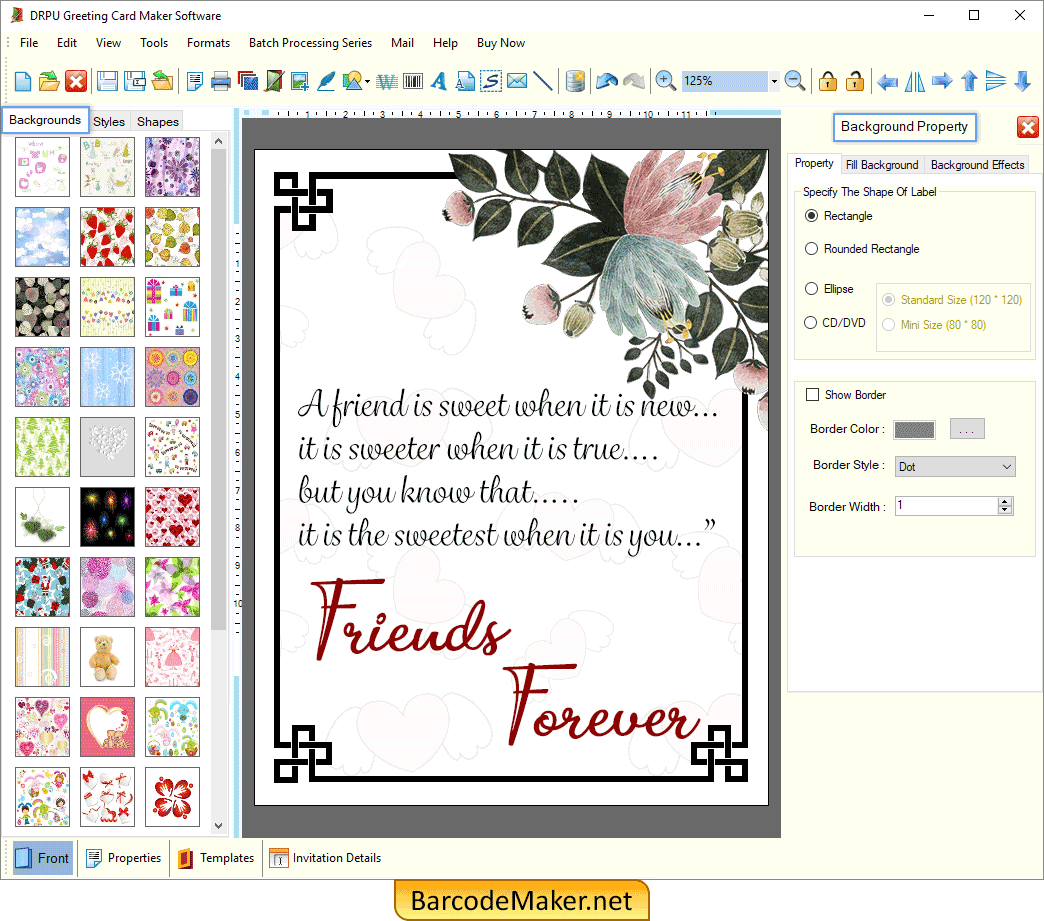 Specify the Shape of Label (Rectangle, Rounded Rectangle, Ellipse) and change Background Effects as per your choice.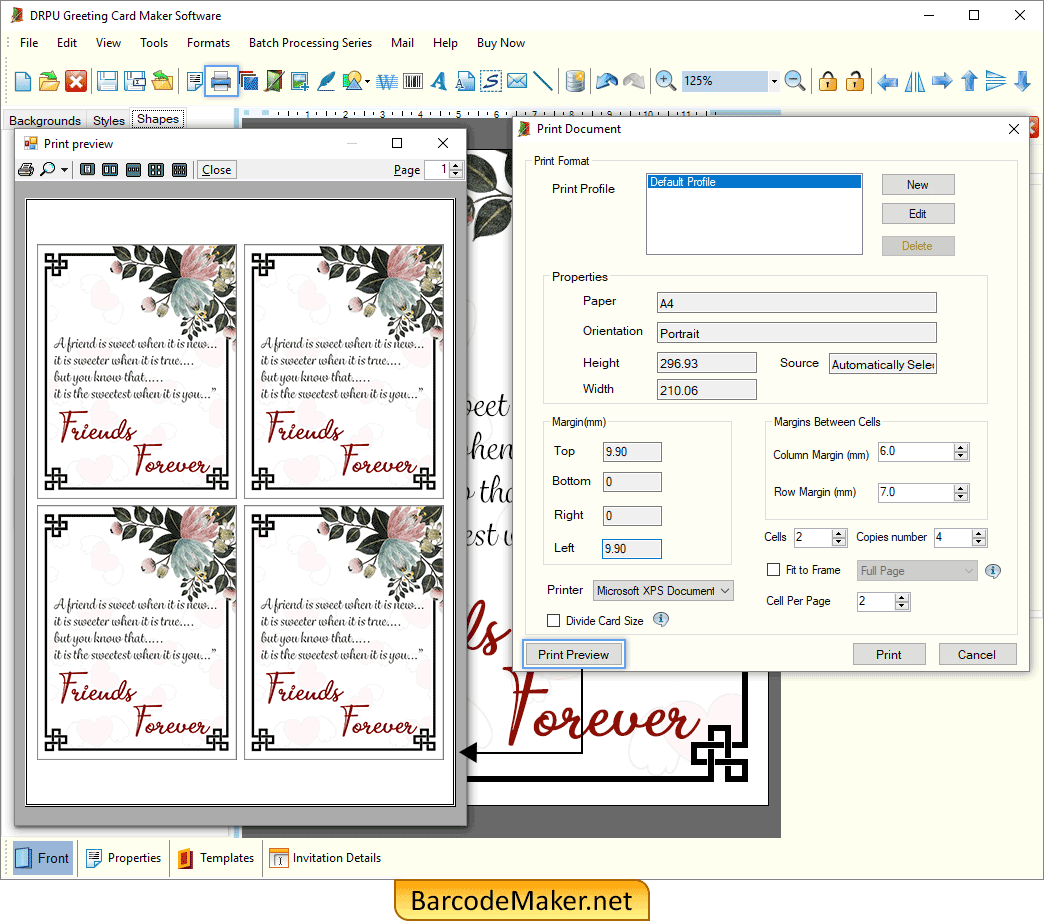 Set the properties and margin of the card then click Print Preview.