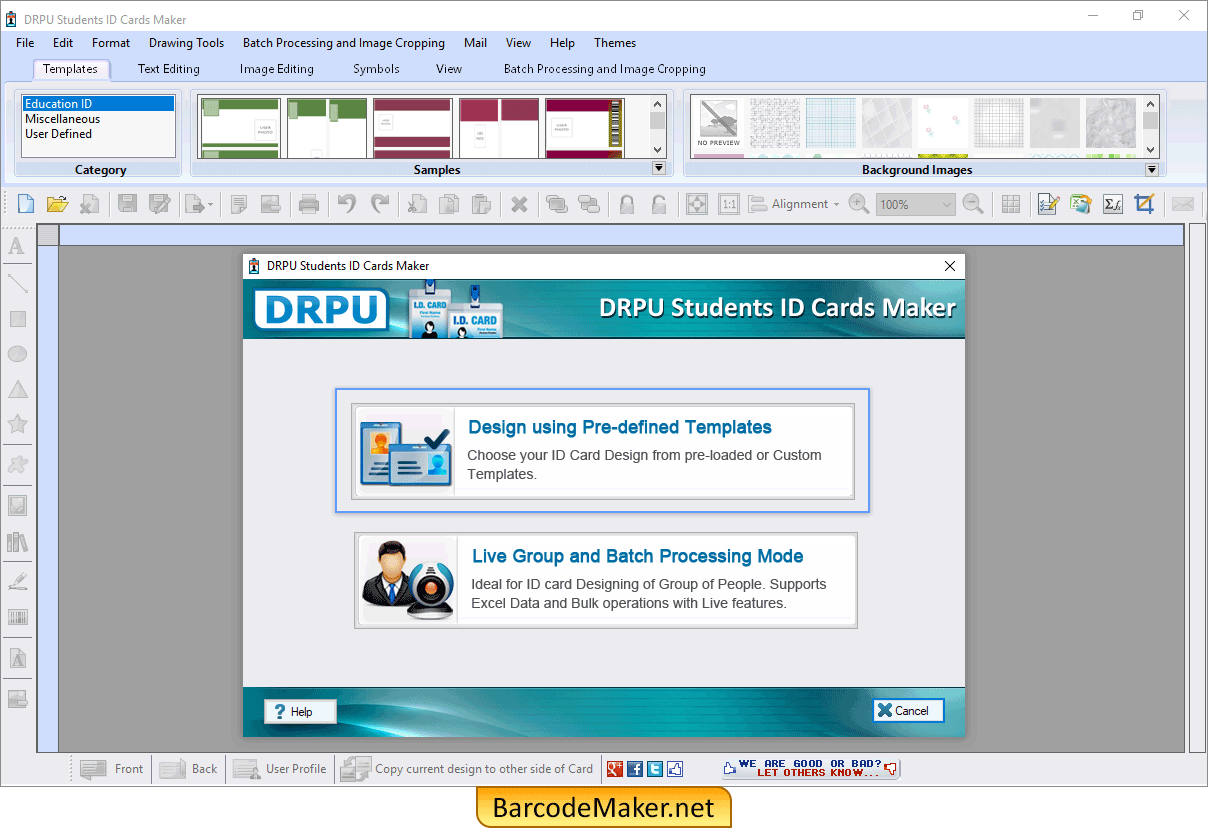 Select "Design using Pre-defined Templates" to create student ID card.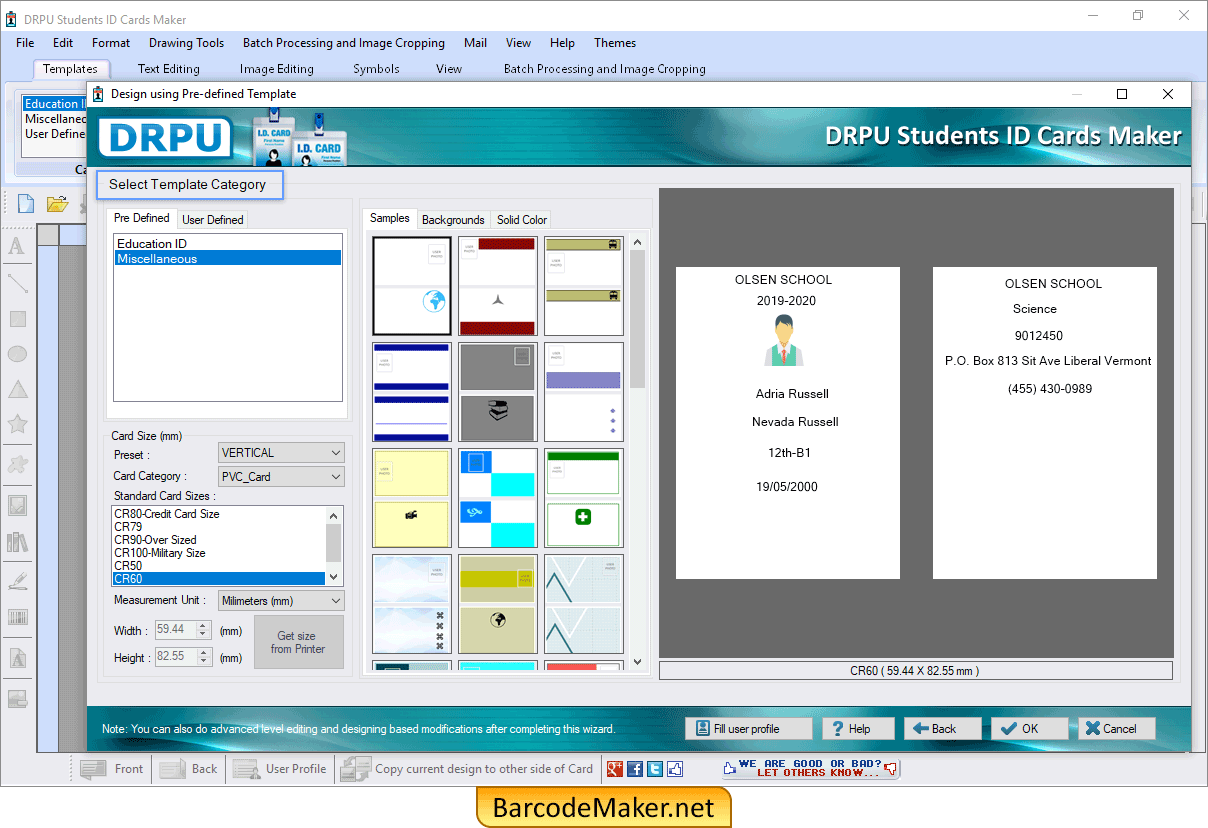 Select Template Category, card sample, enter card size and click on 'Fill user profile' button.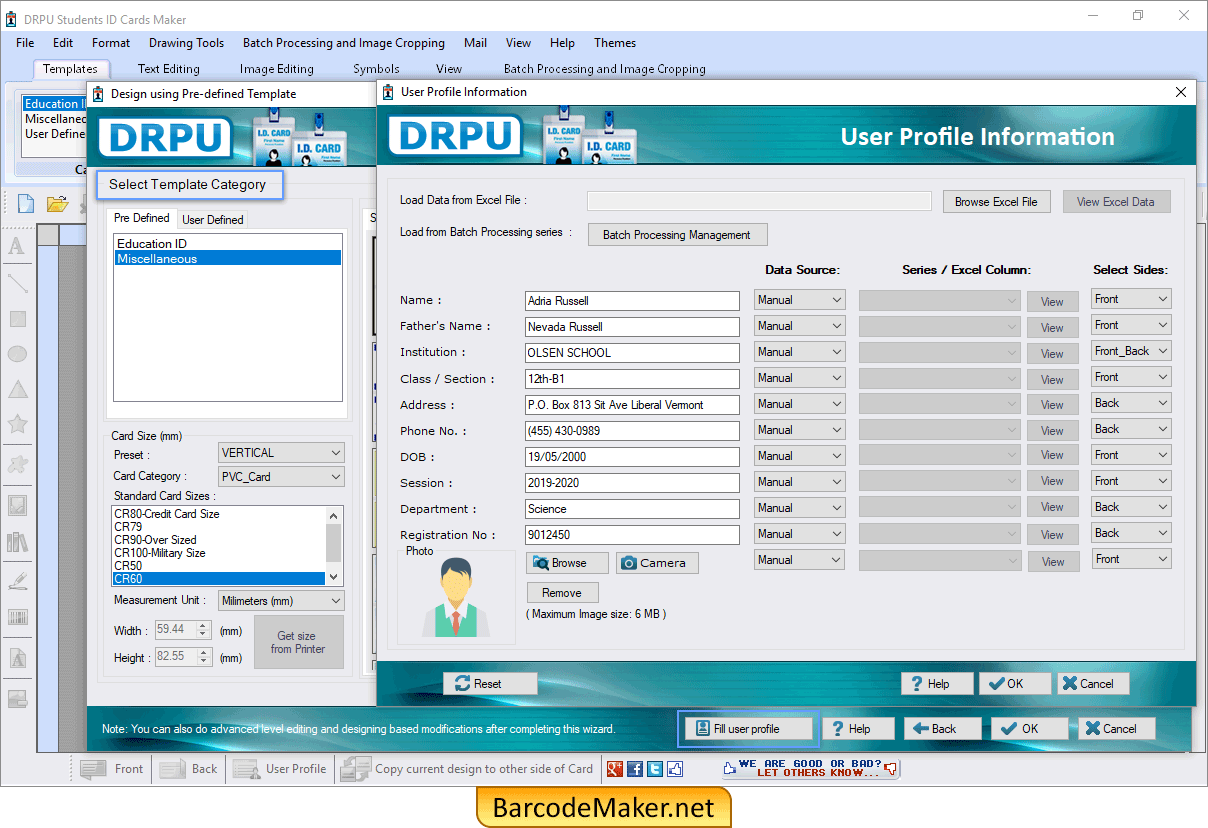 Browse excel file of student details. Select Data Source, Series/Excel Column, Select Sides and click OK button.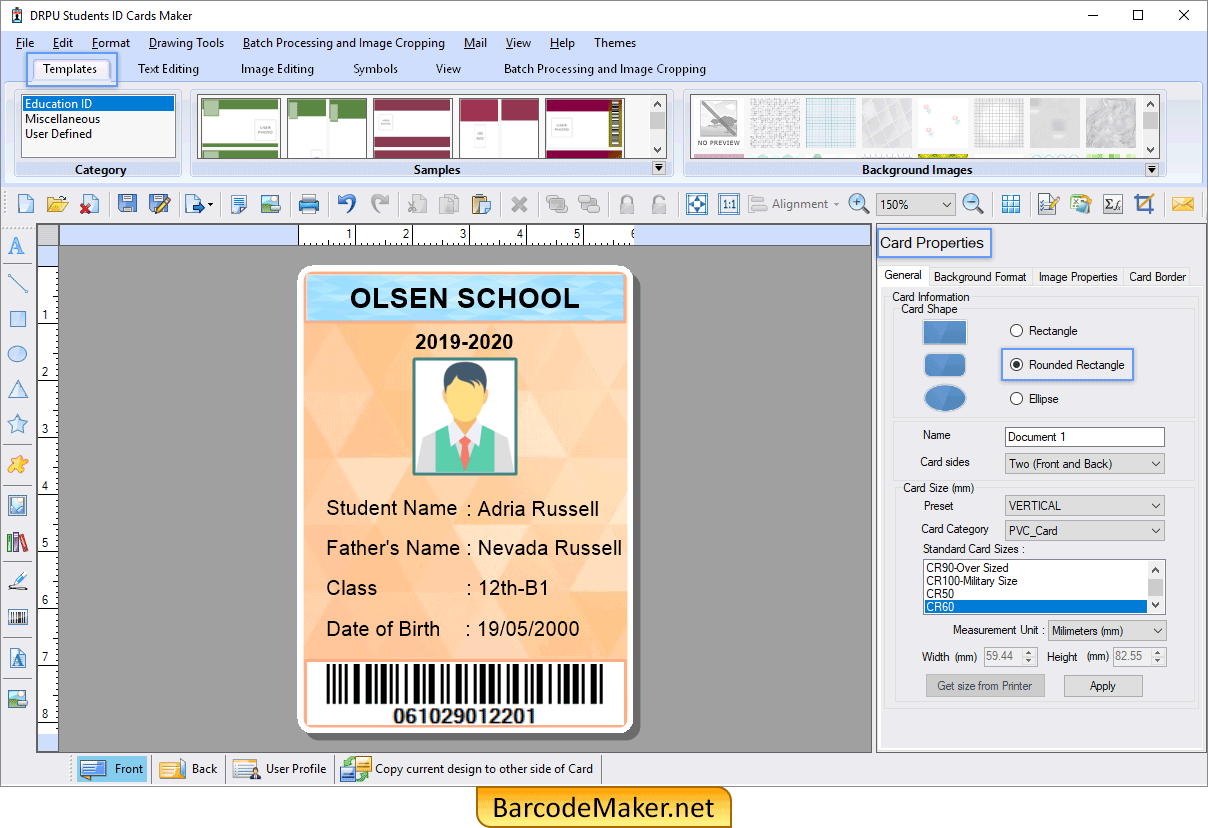 From here you can do advanced level editing and designing based modifications using Card Properties and various card designing objects.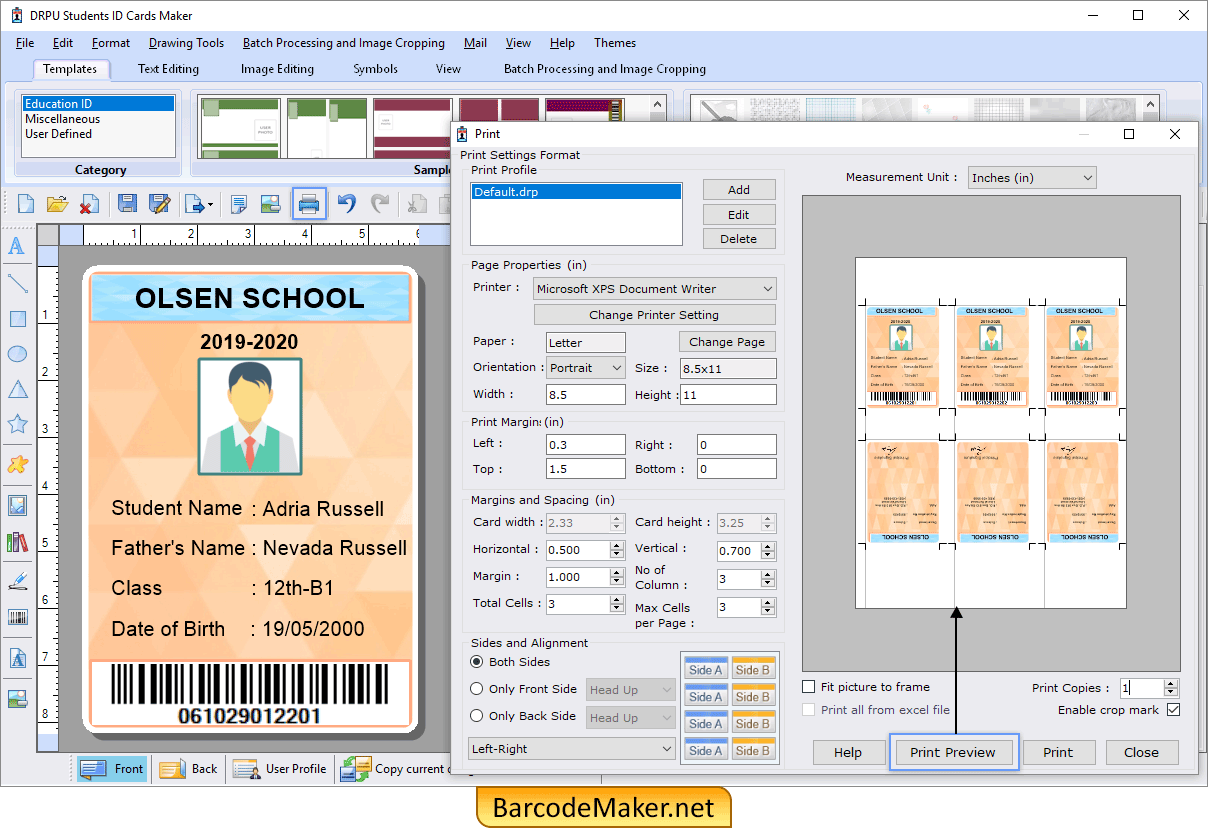 To print designed student ID cards, adjust various print settings and click on 'Print' button.