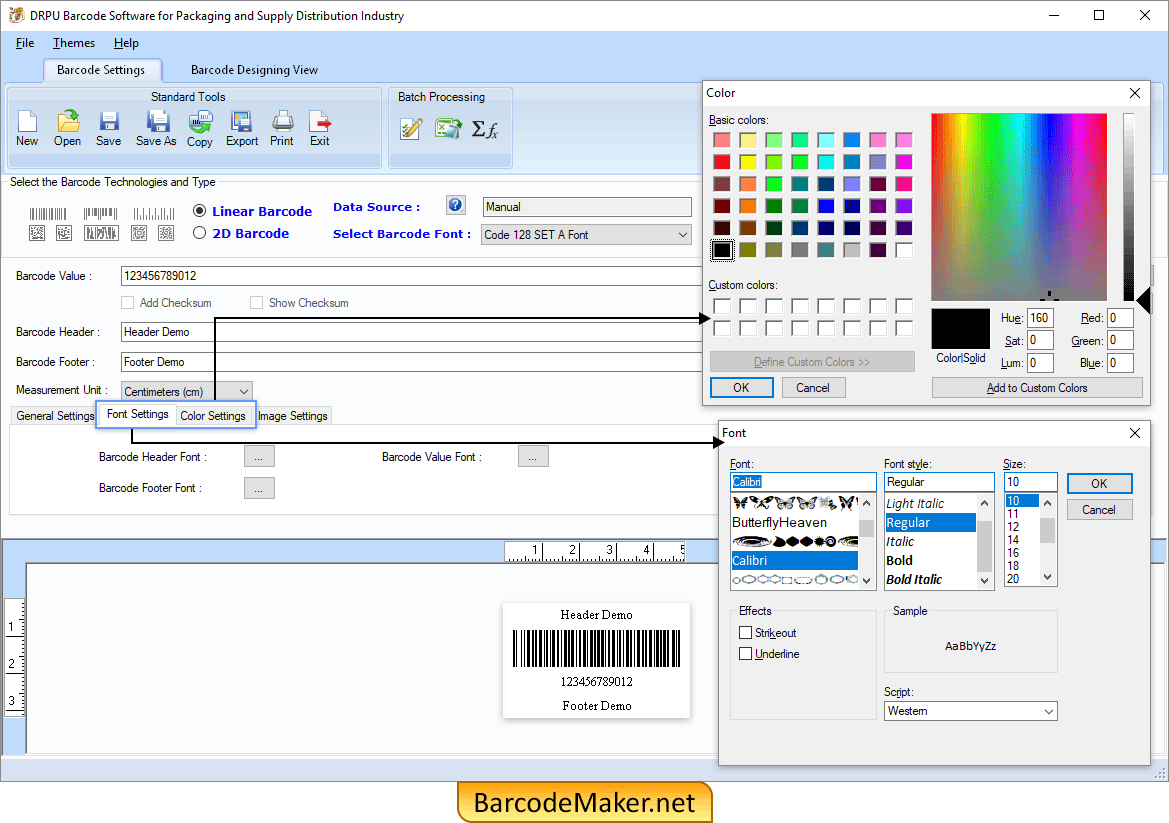 Click on "Font Settings" tab and set barcode header and footer font.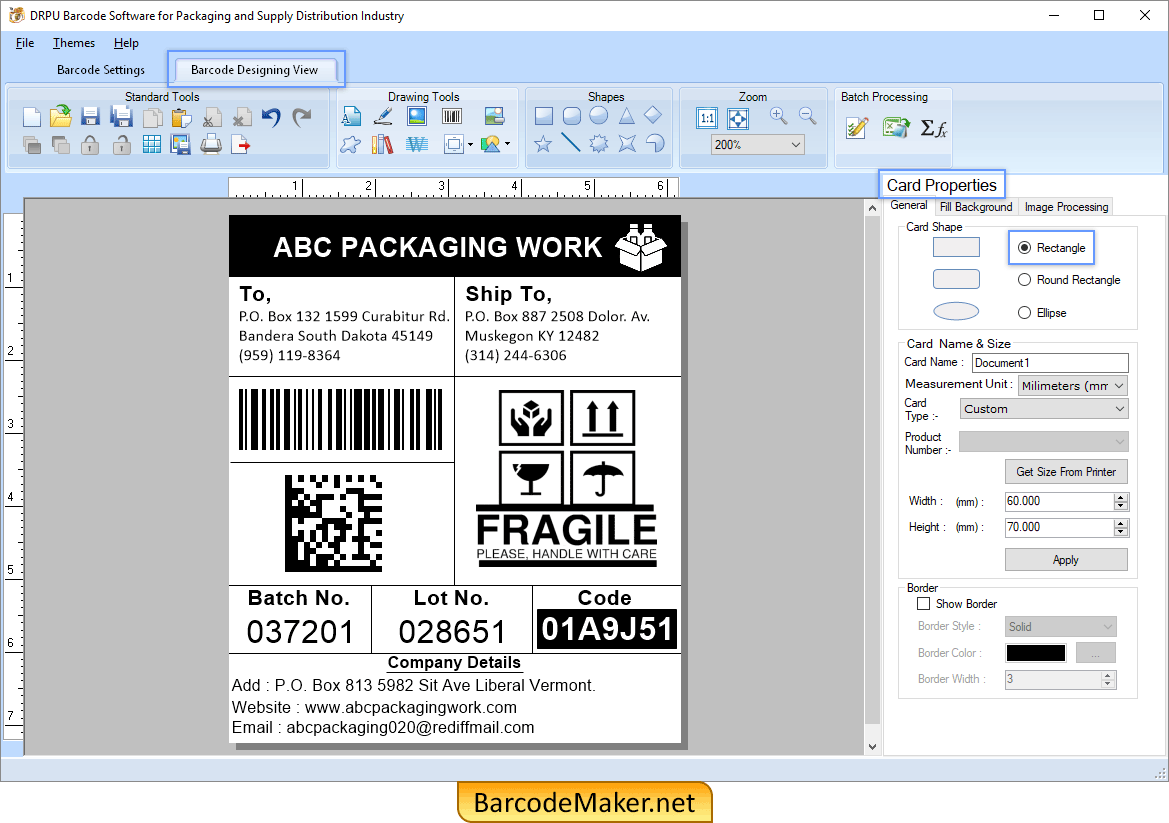 In Card Properties, select Card Shape, Card Name & Size (Height, Width) and Border.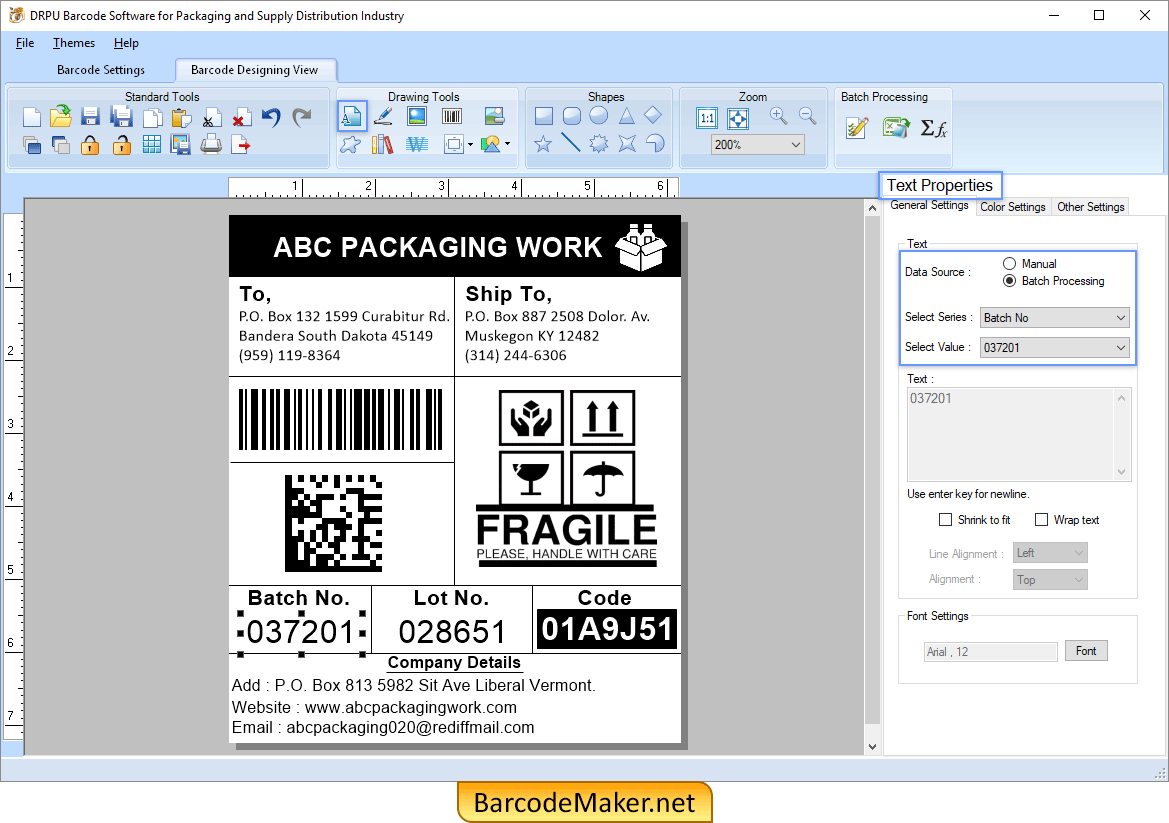 In Text Properties, add the text using Batch Processing as shown in fig.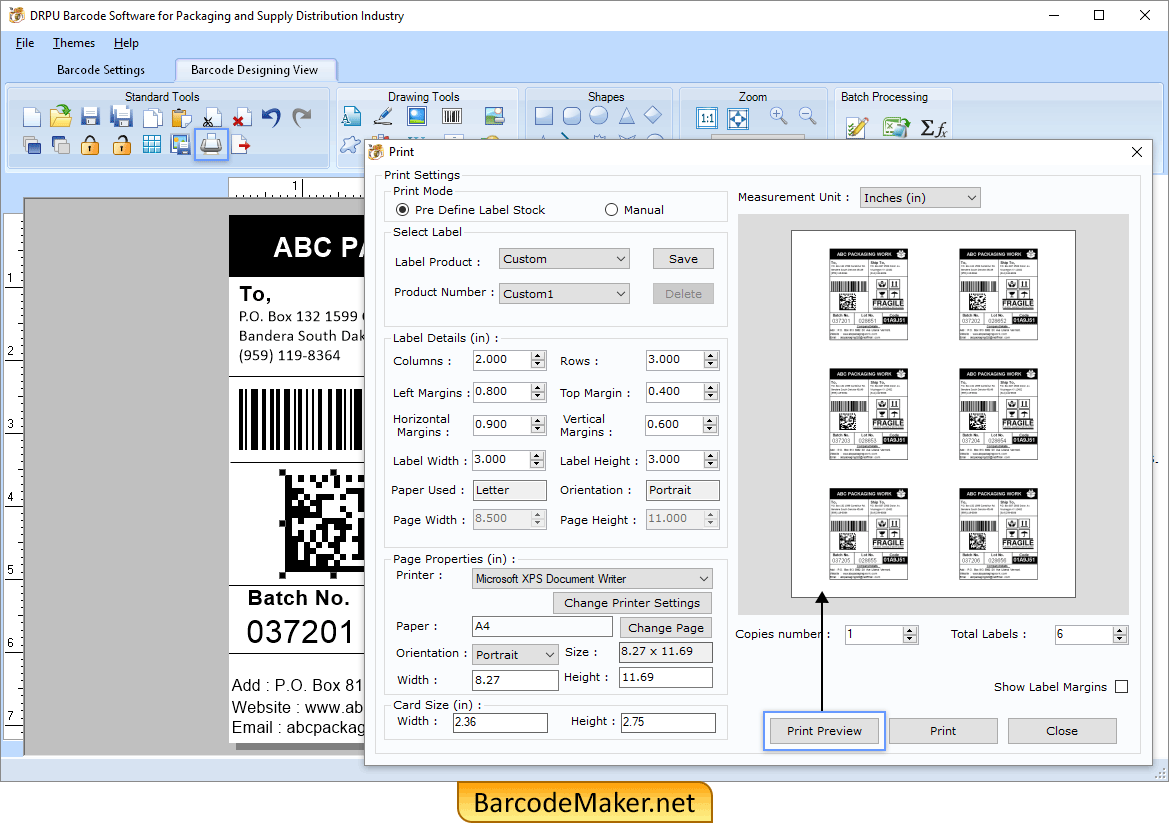 Select "Pre Define Label Stock" then enter the Label Details and click Print Preview.