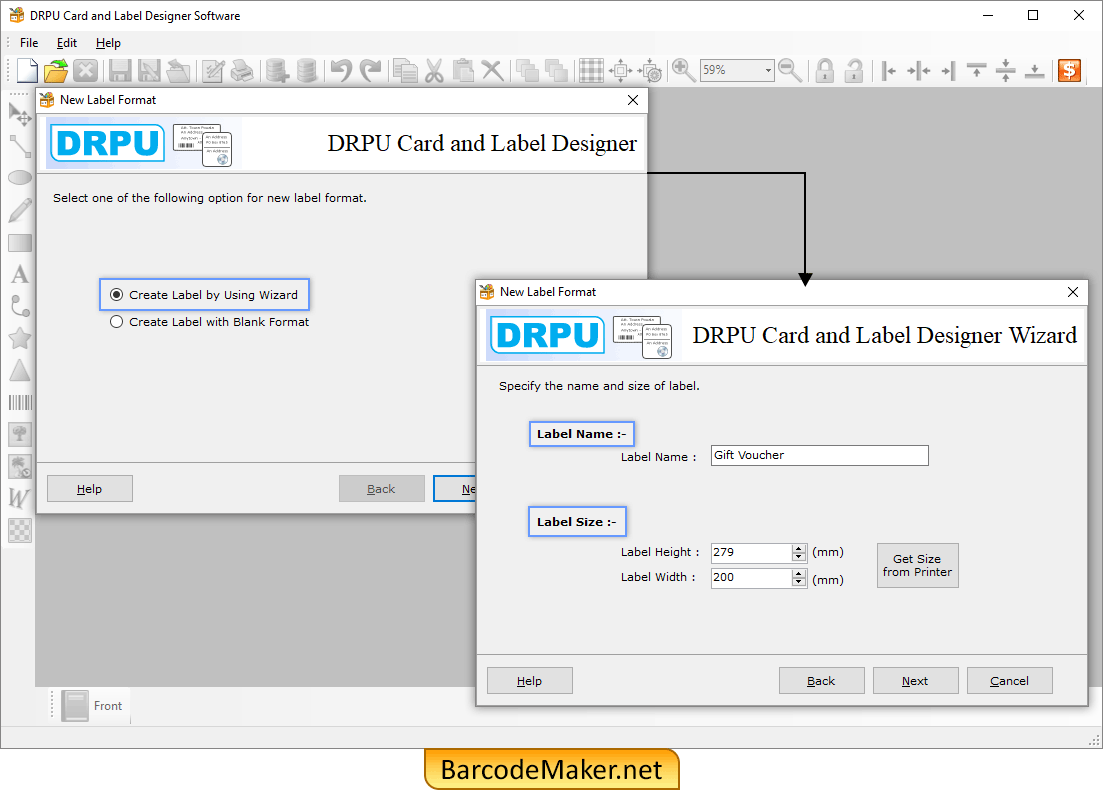 Select "Create Label by Using Wizard" then click Next. Enter the Label Name and Label Size (Label Height, Label Width).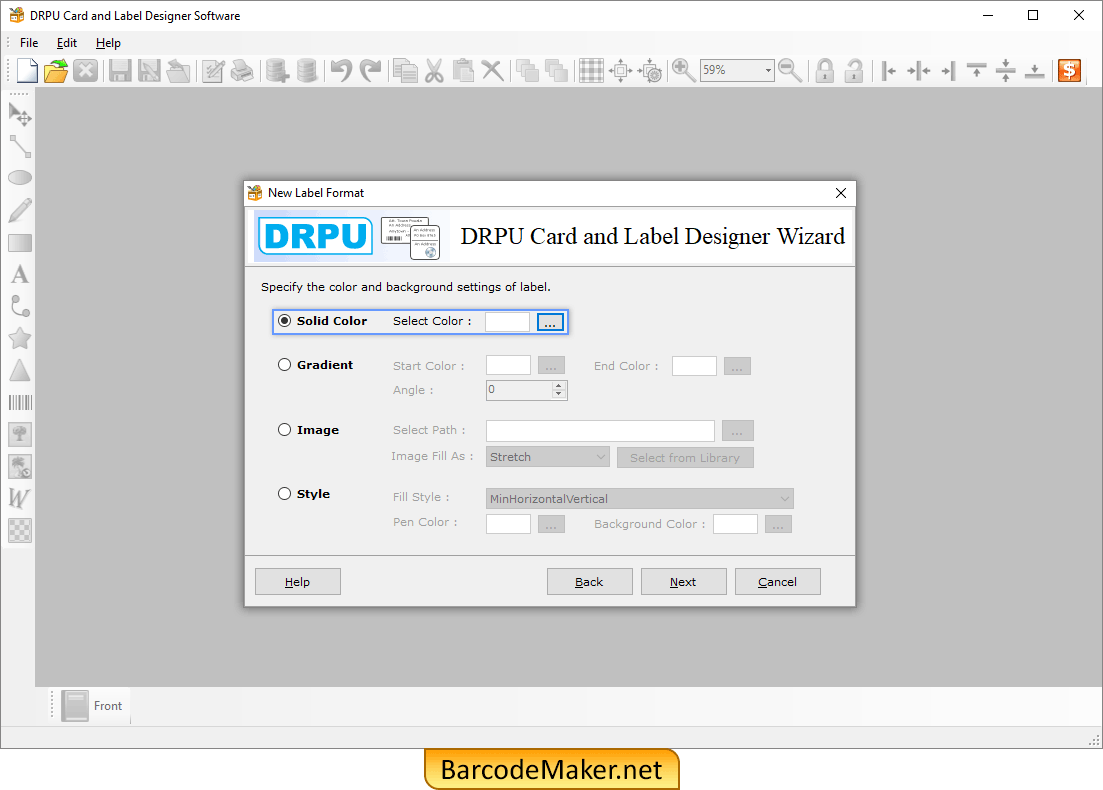 Specify the Color and Background Settings of label (like solid Color, Gradient, Image and Style).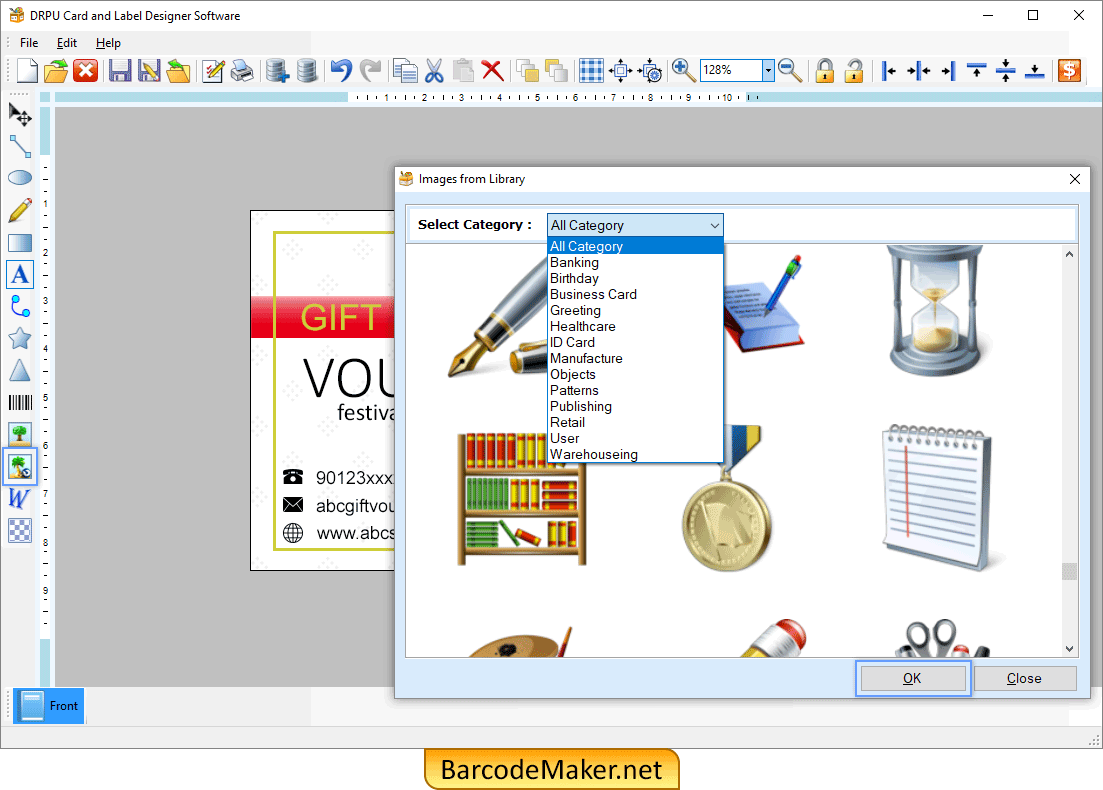 Select image from the library according to the category then add image on the card.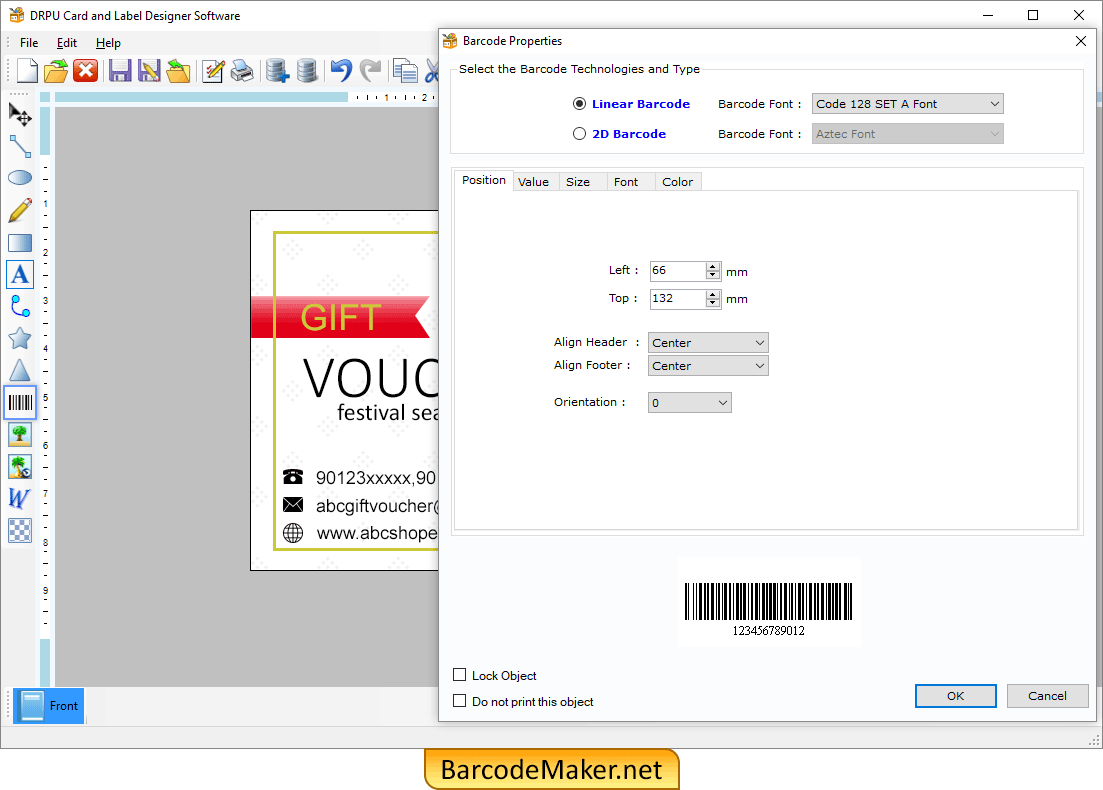 Select Linear Barcode then enter the position of the barcode and click OK.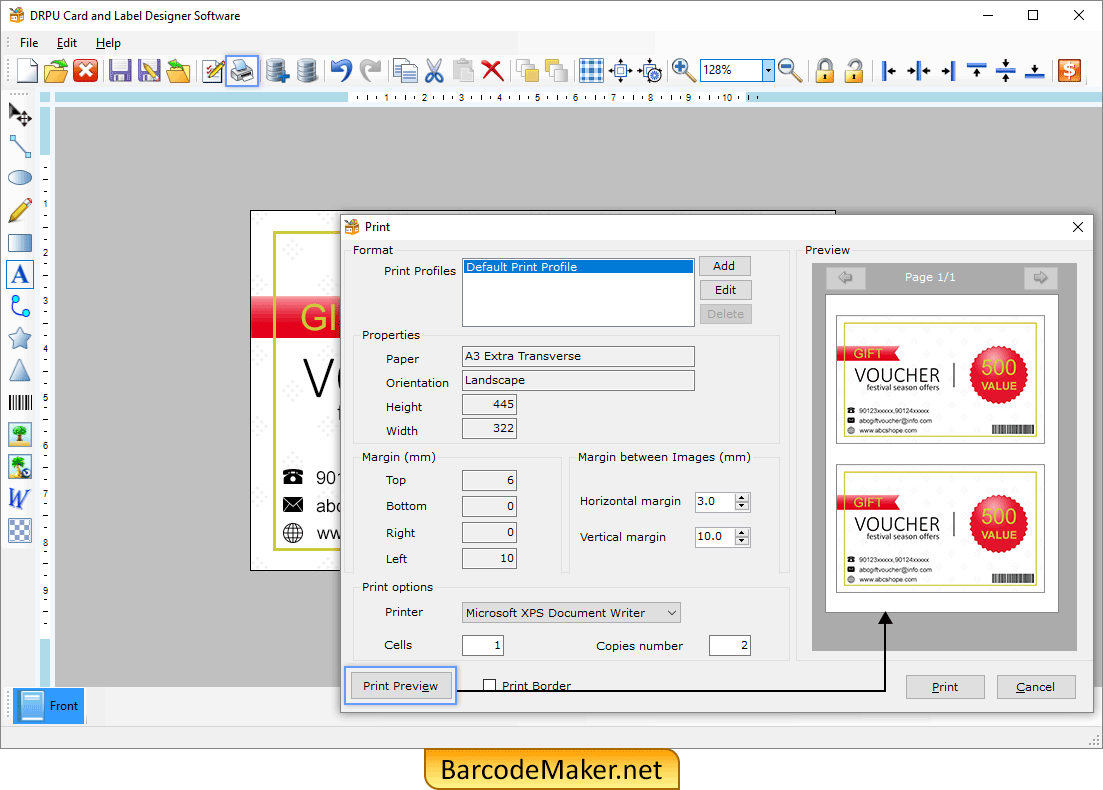 Enter height, width and orientation of the card then set the margin as per choice and click Print Preview.