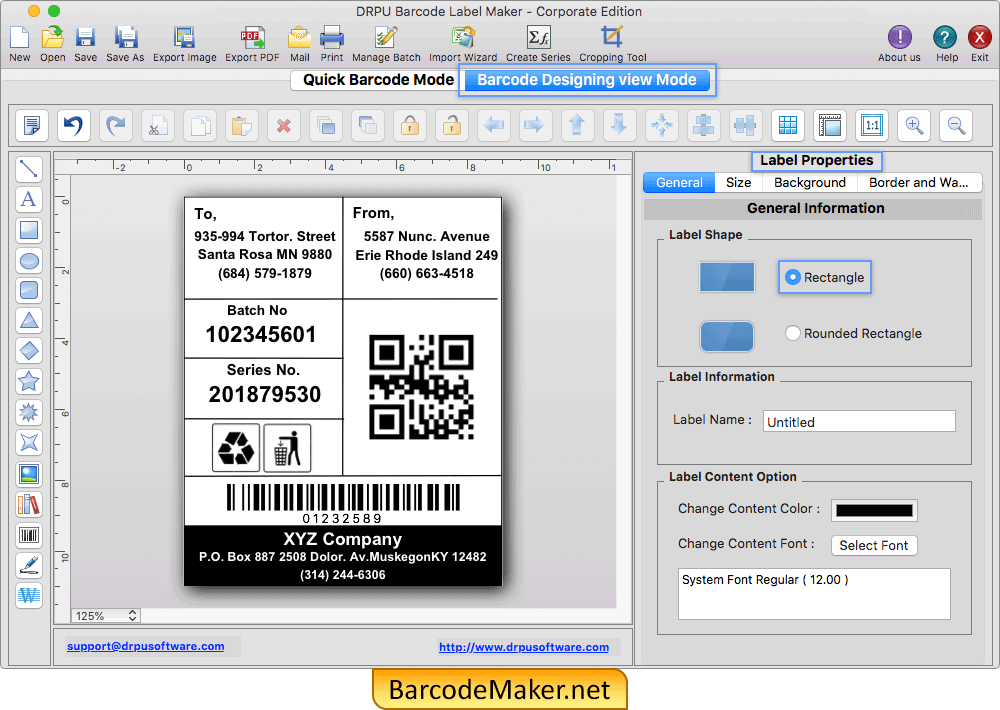 Design barcode label as per your requirement using various label properties including shape, size, and background.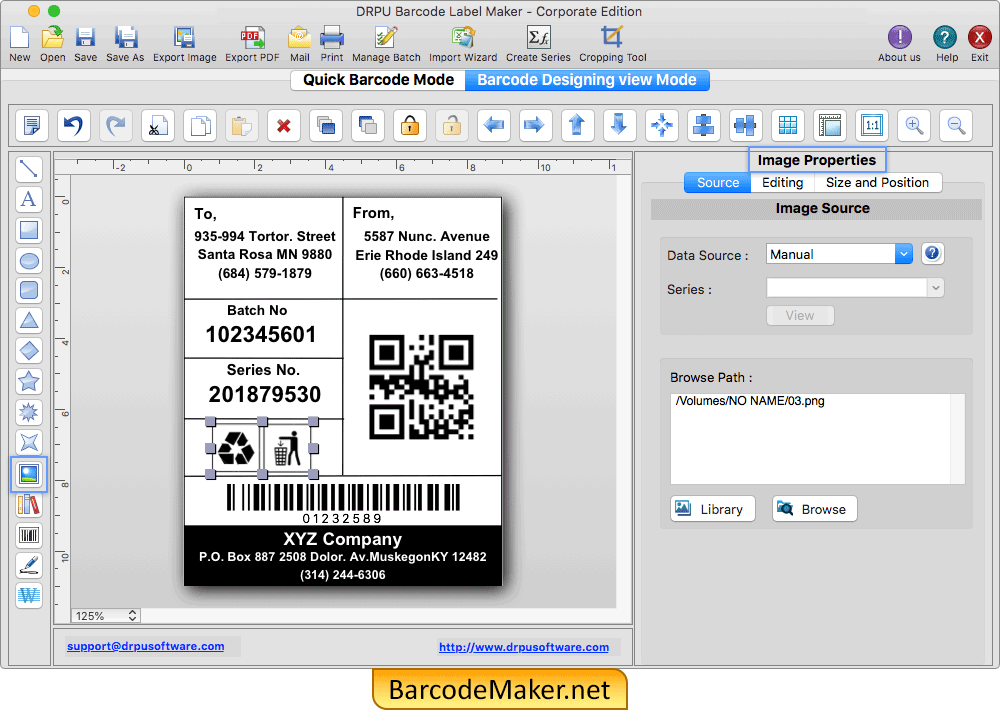 Software provides option to add image on barcode label. You can browse path of image saved on your MAC or you can also select image from library.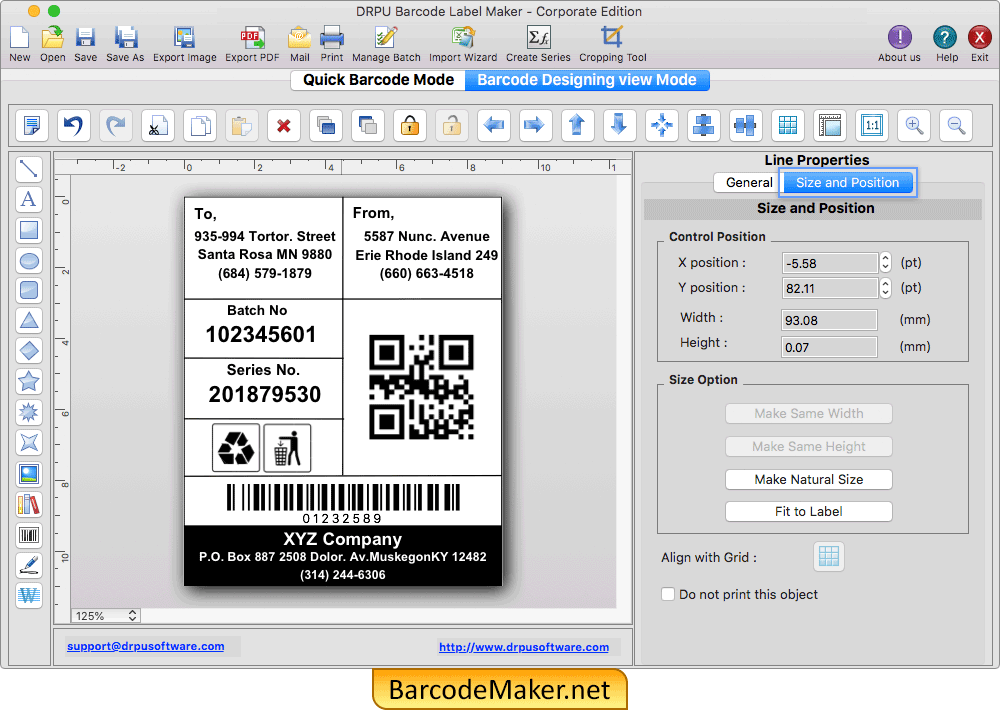 Set the Line Properties (Control Position, Size Option) as shown in fig.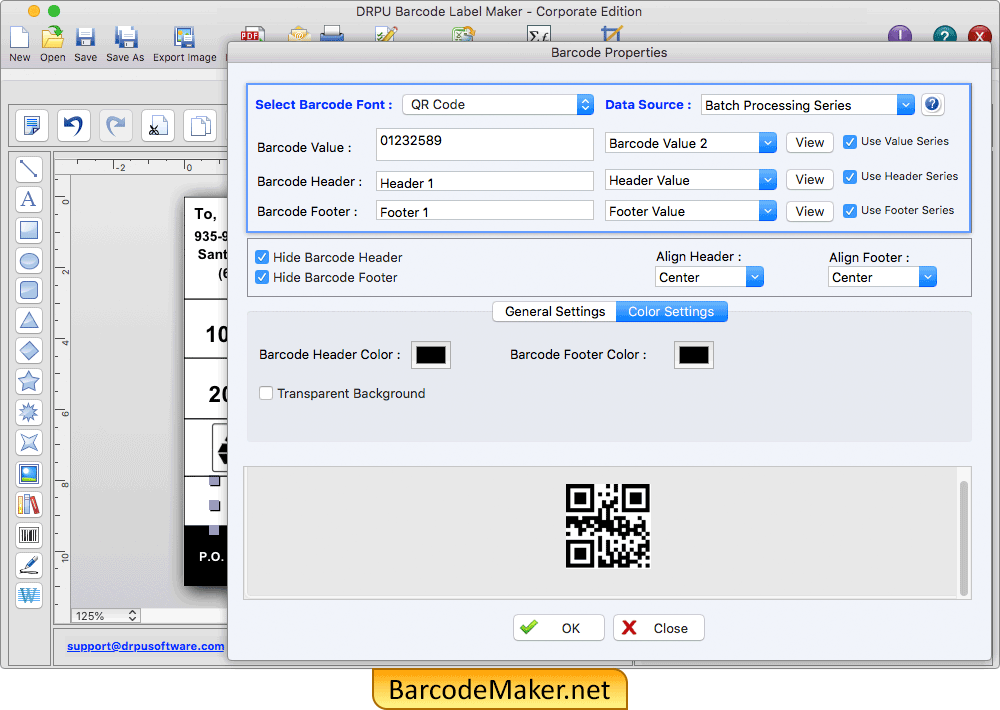 Double click on barcode to work on its properties. Change the color and alignment of Header and Footer.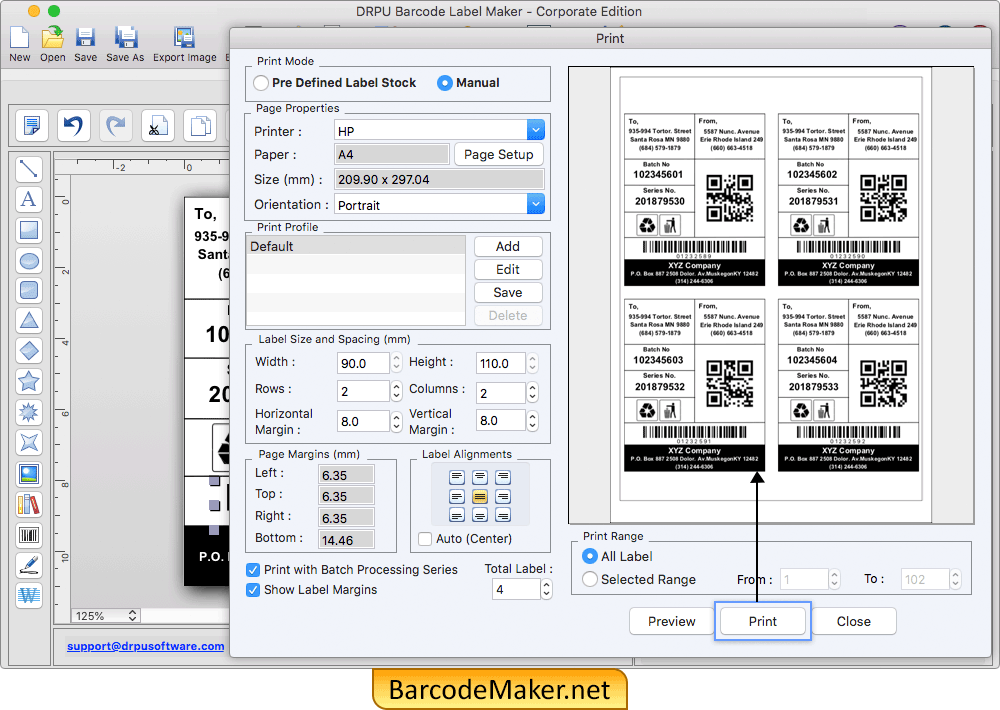 You can save or export created barcode labels in PDF file format. Click on Print option and fill various properties and then click on Print button.